Product roadmaps provide a picture of where your product is heading. It translates your product vision into actionable initiatives and shows you how to achieve your product goals. 
If you've worked in a product-based role for a while, you probably already appreciate the value that product roadmaps offer. 
Over the last few years, we have changed how we see and build product roadmaps, and, as a result, different types of product roadmaps have emerged. 
This article will introduce you to the most common roadmap types used by product managers today. You can either use them as inspiration to get you started or make our product roadmap templates your own with the click of a button.
What key information should be included in a product roadmap?
Although every product roadmap is unique, and there are several types of roadmaps, there is some information that every roadmap typically includes. 
The level of detail and type of information your roadmap contains depends on your target audience. For example, executives might need fewer details than developers, and a public roadmap will include less detailed timings and descriptions than an internal product roadmap would. Also, you might not want to present some items or initiatives publicly. 
Product roadmaps often contain information on milestones, responsible teams or people, items, initiatives, and themes. 
And, of course, they include information on timing and progress. We'll come to this point later. 
When thinking about what specific information to add, keep one thing in mind - you should only present information that's really needed. Each unnecessary data point makes your roadmap more confusing and less easy to understand. But even worse, it pushes discussions in the wrong direction. That's why it's so important that you remove every piece of information that you don't need. 
Modern roadmap tools allow you to filter your roadmap to show specific information. That way, you can create a suitable version for each target group really easily. Key Information of a product roadmap.
What are the 2 main types of roadmaps?
We'll get into some specific product roadmap templates shortly. But first, let's take a look at the two main types of roadmaps, time-based and progress-based, and how each one can suit your needs in different ways.
Time-based roadmaps
These types of roadmaps are primarily focused on times, be they specific deadlines or higher-level timings. They use a timeline as the main mechanism for gauging success, which can be a great method for visualizing how your product will progress over time. On the downside, time-based roadmaps can sometimes be too restrictive for a more dynamic business environment that requires a more flexible approach to the product plan. 
When using a time-based roadmap, make sure your time scale isn't too specific or detailed, particularly that it's not too far into the future. Don't create a "fake precision." For example, it's impossible to predict that your Intercom Integration will be done by a specific Friday, 13 months from now. 
Progress-based roadmaps
These roadmaps differ in focus from time-based ones, dealing instead with the current status of your initiatives or features. A Progress-based product roadmap groups the planned and current items into lanes based on the level of progress, for example, as "to-do," "in progress," or "done."
They are commonly used in agile development, one of the reasons being that they generally offer users more flexibility than a time-based roadmap as, instead of being restricted by dates and deadlines, tasks are based on progress.
Some roadmaps are not time-based or progress-based only but rather a mixed type. So, it is possible to create a roadmap that does not provide exact timings but still maps out the status that indicates rough estimations about time. (e.g. "Soon", "Next", "In Progress".) We will come back to this later. 
Product Walkthrough
See airfocus
in action
Sign up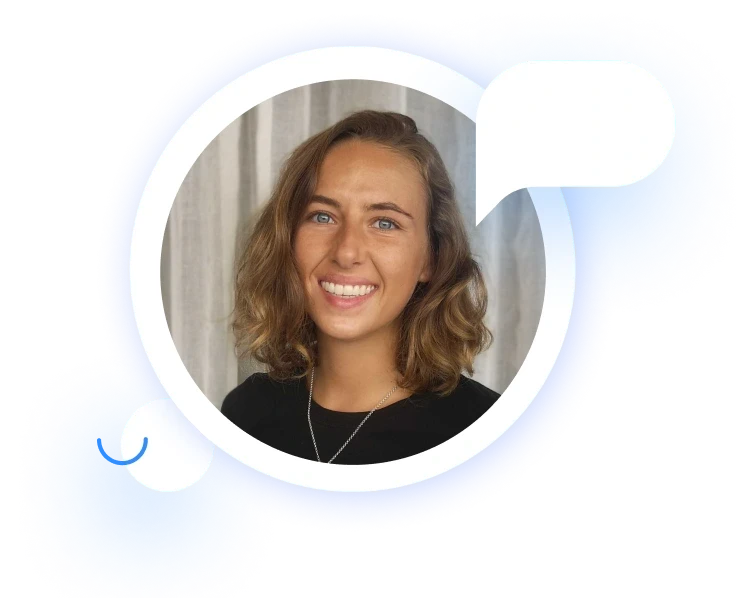 What tool to use for creating a roadmap?
Don't underestimate the decision of which tool to choose for creating a roadmap. Picking the wrong tool might result in wasting precious time every time you update your roadmap (trust me when I say that this is no exaggeration). 
Many people I talk to are still spending hours(!) transforming their JIRA projects into a product roadmap using software such as Visio, Excel, or Powerpoint. The thing is: your roadmap will change regularly, and you need to be able to adapt it in minutes. 
Your product roadmap should always look impressive so that you can make a good impression when presenting it to colleagues and management. You should not need to be a gifted designer to create a visually appealing roadmap. The right tools, like airfocus, for example, will take care of that, allowing you to concentrate on the content instead. 
Moreover, your product roadmap should be your single source of truth, and your audience should always have access to an up-to-date version (e.g., via a link) instead of searching for an outdated Excel file in their Email-Inbox. 
15 Great Product Roadmap Templates to Inspire You
Let's now take a look at 15 of the most common product roadmap examples. You can use them as inspiration or use them as roadmap templates for your own project/s with the click of a button.
Product roadmap templates
First, let's dive into the basics. This product roadmap template is perfect for setting out the longer-term plans of one specific product. Product teams use it to get the team and other departments on the same page about the product's high-level strategy. When you show it to C-Level management, you might cut out the details and keep it on a high level. 
This roadmap example structures your items by initiatives, like new features or Integrations. In some cases, it might also make sense to add marketing activities to harmonize them with your product releases. 
airfocus allows you to use it in a time-based or progress-based version. Also, you can use both versions at the same time for different target groups. 
1. Product roadmap: Time-based
2. Product roadmap: Progress-based
Software roadmap templates
Are you dealing with processes linked to software development and need to track the initiatives that support the introduction of new features and functionalities? If so, this product roadmap template might be useful. 
The software roadmap allows a high-level view of your initiatives and rather represents your long-term strategy (period under consideration is typically ~ 2 years). 
This kind of roadmap is often used by engineering, product, or other technical departments and helps them visualize themes and initiatives. 
You can create time-based and progress-based software roadmaps. Let's have a look at our examples. 
3. Software roadmap: Time-based
4. Software roadmap: Progress-based
Release plan templates
The release plan is a detailed plan that presents features, product improvements, and bug fixes that are going to be built by the development team in the upcoming weeks. 
The release plan has another purpose when compared to most other roadmaps. While most product roadmaps visualize a high-level overview of the product strategy, the release plan is short-term oriented and visualizes a period of 6-12 weeks or 2-4 sprints. 
It's used by development and product teams. The quantity of details makes it less relevant for C-level executives. And you should not share it with a public audience in case your progress is not as fast as expected. 
5. Release plan: Progress-based
6. Release plan: Mixed type (progress & time-based)
Agile roadmap templates
Agile roadmaps are often short-term plans (~2-4 months) and progress-based. To be as flexible as possible, agile development teams avoid due dates and deadlines. But often, executives still want to know when work is done. Hence, most agile teams use time-based roadmaps as well. Instead of including detailed timings, these roadmaps show rough estimations. Typical time units are months or quarters. 
While our first example is organized by different sprints ("Sprint 7", "Sprint 8", …), the other one focuses on product initiatives. 
7. Agile sprint roadmap
8. Initiative-based agile roadmap
Product development roadmap templates
Product development roadmaps are strategic plans that lay out the future direction of the product. It visualizes high-level initiatives and features and emphasizes key milestones like releases. These are used to keep executives and other departments up to date. You can add marketing activities to the roadmap to align them with upcoming feature launches and improvements. Furthermore, this roadmap allows you to filter relevant themes (if needed) to give everyone the information they need and to avoid overwhelming your different audiences.
9. Product development roadmap: Time-based
10. Product development roadmap: Progress-based
Program roadmap templates
Whilst a product roadmap focuses on one single product and its development over time, a program roadmap considers a number of products. Other than a product portfolio roadmap, it concentrates on interdependencies to other departments, strategic initiatives, and departments of the whole organization.
But let's face the truth, the lines between product management, portfolio management, and program management are vague, and every organization has its own way of separating them.
Our example visualizes two different apps, an online shop and the related infrastructure behind it. A program roadmap is perfect for managing all of the interdependencies amongst these products. Not only from a technical but also from a marketing standpoint. 
11. Program roadmap
Feature roadmap templates
A feature roadmap focuses on product features and their release dates. Usually, these are long-term-oriented and suitable for different audiences. Feature roadmaps might be relevant for your executives and for other stakeholders too. For example, your marketing team can use it to align their marketing activities as it's also a great way to make it public and share your plans with your customers. 
If shared with users, the feature roadmap can generate useful feedback that helps you to define the direction of your product. Obviously, you'll want to create another version of this roadmap for public use than the one you're sharing with your internal stakeholders. To avoid risky promises and disappointments if feature development takes longer than expected, you can provide your customers with broader time frames and fewer details about feature specifications. 
Our examples visualize how different features are organized by corresponding initiatives such as "improving usability" and "enterprise readiness." 
12. Feature roadmap: Time-based
13. Feature roadmap: Progress-based
Product portfolio roadmap templates
A product portfolio roadmap is a high-level strategic plan that lays out the directions of multiple products. That's why it's also called a multiple product roadmap. This kind of roadmap usually has a long time horizon (from 9 months to up to 5 years), and the longer it is, the fewer details it includes. 
A portfolio roadmap works best if you have a broader product line and want to be able to view a summary at a high level of activity across all of your products. 
14. Product portfolio roadmap
Product launch roadmap template
A product launch roadmap template visualizes product- as well as marketing- and sales-related tasks as they're highly interconnected before or during a product launch. It's time-based since all activities are interdependent and need to be well-aligned, ensuring a smooth and successful market entry. 
15. Product launch roadmap template
Why Prioritization is crucial for your product roadmap
One more thing to keep in mind. Your time and resources are limited. Therefore, it makes no sense to spend valuable time planning activities that you'll be unable to execute in the long term. So it's critical to prioritize ruthlessly and make informed decisions about what items should make it onto your product roadmap.
At airfocus, we've built an intuitive scoring system that supports you as you're identifying the key initiatives that are linked to your product's future success. Furthermore, this system incorporates these initiatives into your roadmap and eliminates irrelevant items along the way.
Allow airfocus to take the pain out of product roadmaps
It's time to get started. Don't waste your precious time using an outdated tool drawing up a product roadmap template that becomes outdated at the very moment you send it via email. Instead, use airfocus to drag' n drop beautiful roadmaps in minutes that are always up to date. To save even more time picking one of our numerous roadmap templates and adapt it to your needs.