There's no shortage of product management tools. Many of them come with a fixed interface meant to shape your workflow.
Here at airfocus, we think that's a backward approach to building useful PM tools. Instead, we offer a modular solution that gives you the tools you need. 
Here's how easy modularity plays a role in making airfocus great.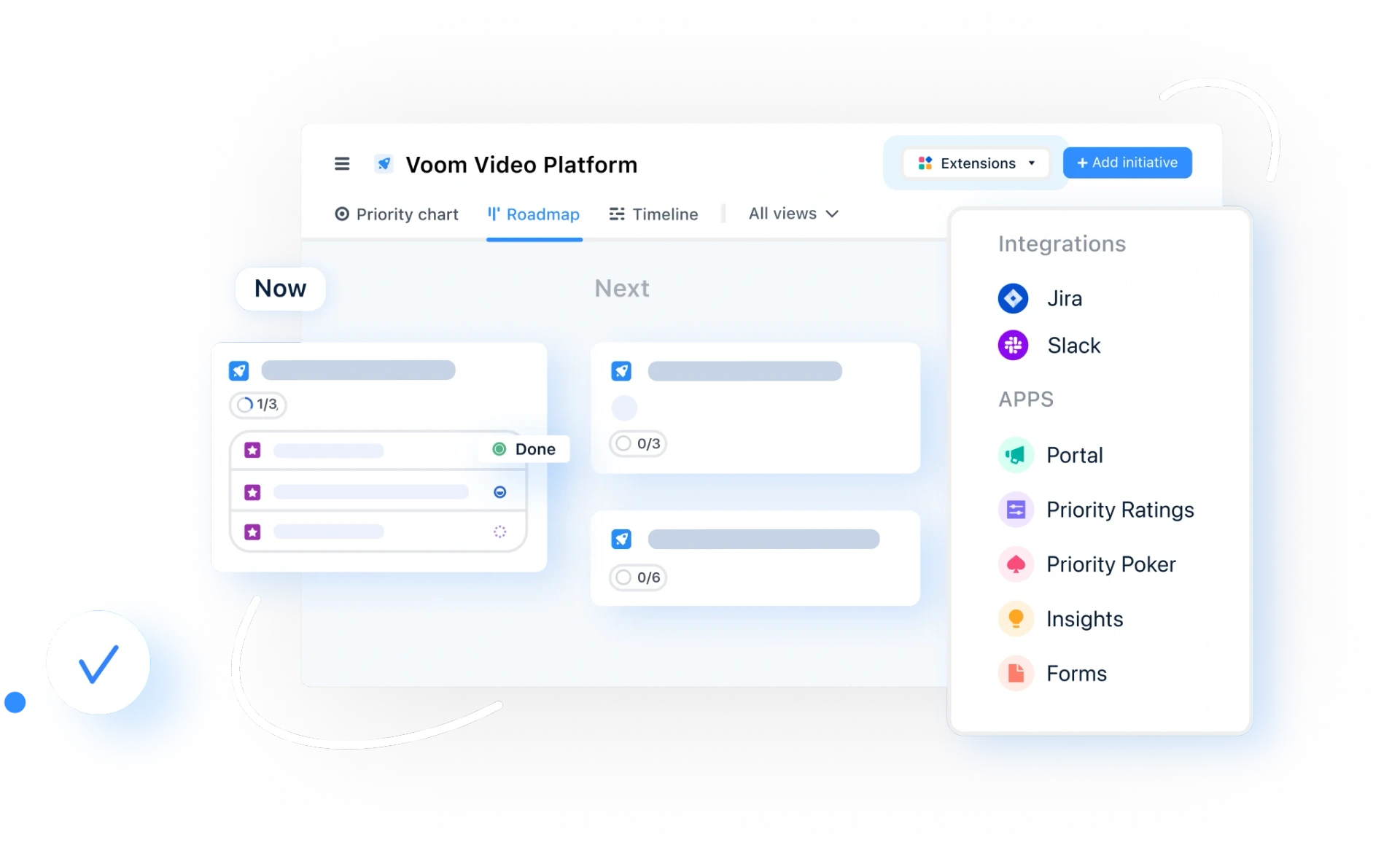 How airfocus makes modularity easy
Organize your work with workspaces
airfocus's modularity allows you to organize your work into workspaces. A workspace is a screen that focuses on the task or group of items at hand. You can add whatever you want to a workspace and remove anything you don't want. 
This customization makes it easy to establish and focus on your priorities. Distractions are pushed to the side while you focus on the work that matters most to you. 
You can further customize your workspace with different features, custom views, and the information and people you attach to it — giving you a high level of control over the way you or your team work. 
Visualize data with custom views
You can use custom views to visualize your data and control how you display information to your team. 
You can use templates to automatically apply themes to your workspaces, or you can start from scratch and personalize your views from top to bottom. There are several views to choose from in airfocus, each with its strengths. 
Some views are helpful for seeing items in a timeline, while others present tasks as a list of to-dos. There are even views that help you track the performance and progress scores of each of your team members. 
Check out this post to learn more about everything you can do with custom views. 
Build
your
version of airfocus
With airfocus, you can choose the features you use. That means you can opt to use all of the features that come with airfocus or just a few. You can set up your airfocus with just the blocks and features you actually need and nothing you don't. 
This means that your version of airfocus will be entirely uncluttered — no feature bloat, no unused services, just a streamlined approach to your product management.
Integrate with the tools you know and love
Of course, no app is an island these days. We know that you're going to pair airfocus with other apps to craft your workflow and organize your whole product strategy. 
With that in mind, we've built several integrations right into airfocus. This allows you to easily make airfocus work with the other apps you already know and love. The integrations that airfocus offers include Jira, Asure DevOps, Intercom, Chrome, Asana, Github, Trello, and more!
Use pre-made templates or create your own
You're no doubt already familiar with templates in other apps. They're a great way to speed up the process of creating workspaces. And if you're not sure how to organize your airfocus experience, they can help you create a framework. 
But, if you don't like the templates included with airfocus, you can easily start from scratch and create your own. We want you to be able to work the way you want!
Create custom fields
In airfocus, fields are used to enter and store information, so they play a big role in the way you use and view your workspace. 
So it's essential to be able to customize and control these fields! You can have as many or as few fields as you like, choose what kind of data they store, and choose how they relate to one another. 
Custom fields are useful for displaying information, and you can use custom fields to transform information — similar to how you can set rules for fields in a spreadsheet.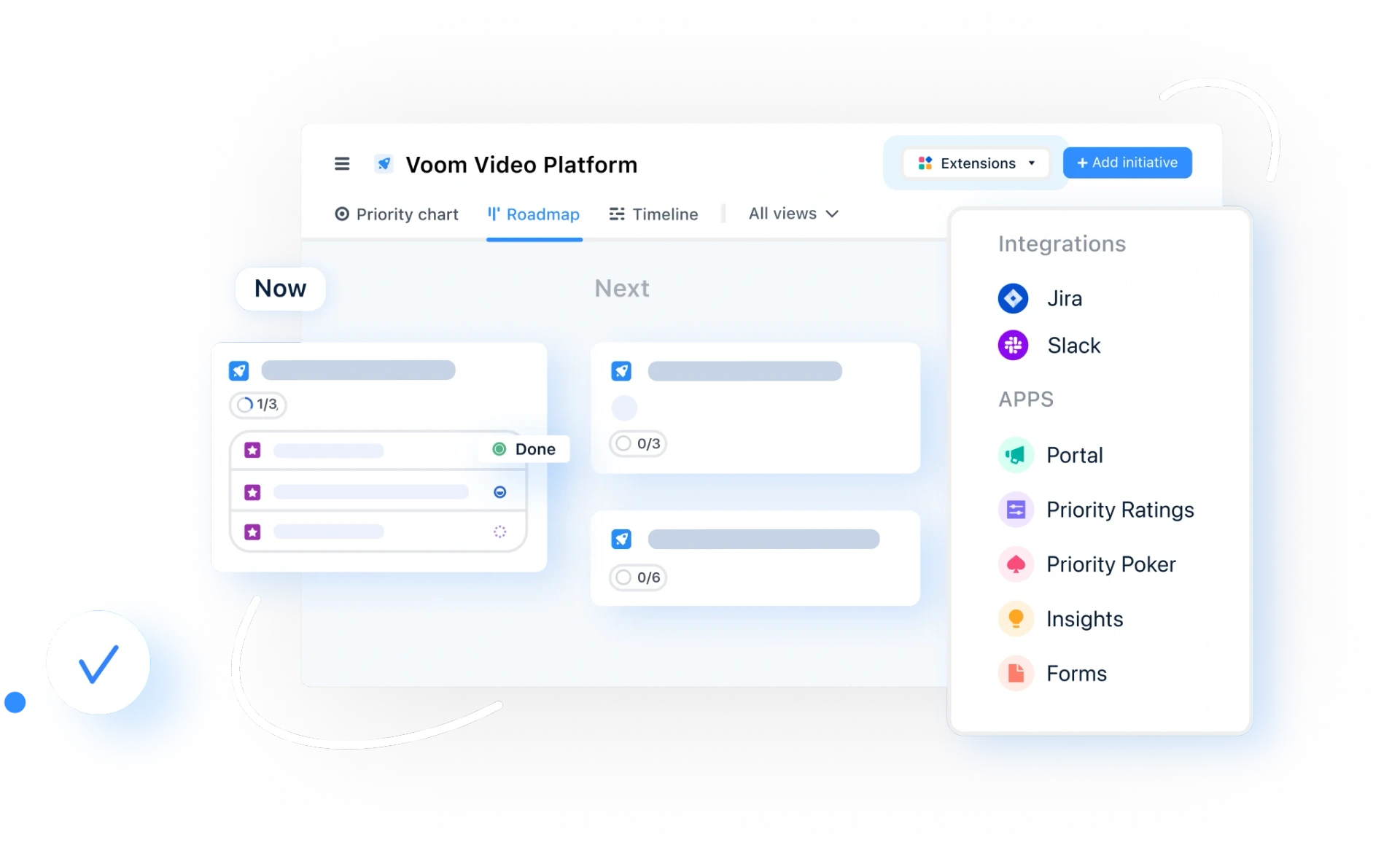 Explore all the ways you can customize airfocus
Now that you know how modularity plays a key role in our approach to product management check out all of the other great features airfocus offers!