Anyone who works in product development knows how tricky project planning can be. Almost every development team has a nightmare story about misunderstandings, missed deadlines, or — worst of all — final products that just don't do what users need them to do.
Thankfully, there are a bunch of awesome programs that are designed to eliminate these issues.
Product roadmap software can keep teams focused from concept to completion and help project managers stay (mostly) stress-free. 
Sounds great!
Sign us up, right?
But hold up for a second: before you get started, you need to choose which product roadmap tool is right for you.
And with such a huge variety of roadmap software out there, selecting your program can be a project on its own — and a time-consuming one at that! 
The last thing a busy project manager needs is to waste time researching software and worrying whether they've picked the right one.
So that's where we come in. 
We compared five of the best product roadmap software options — taking a detailed look at what they offer, what their best features are, and what's great or what's not-so-great about each one, too.
But before we get into the nitty-gritty, let's start right at the beginning: what is product development roadmap software, why do you need it, and how do you use it to build a product roadmap?
What is product roadmap software?
A Product roadmap software helps product managers plan work, track progress, coordinate activities, and ensure effective communication and collaboration between teams.
Roadmaps set out the high-level strategy behind a project and illustrate the expected progress during the development process.
How a product roadmap looks can differ tremendously, depending on the type of project, the intended audience, and the team using it.
Roadmaps for development teams, for example, tend to be shorter, snappier, and more ambitious, with multiple iterations and releases. Roadmaps for sales teams, on the other hand, focus far more strongly on the end benefits for users.
No matter who is using them, one thing is for sure: a product roadmap is one of the most important tools you have at your disposal.
A product roadmap keeps all stakeholders aligned, focusing on the right tasks at the right time.
That's why the best product roadmap software will help you quickly illustrate the vision for your product and its development cycle — capturing and prioritizing all the necessary information in a way that feels motivating for the team.
More specifically, product roadmap software helps you organize milestones, goals, deadlines, resources, and more, bringing everything together in a clear, visual layout. 
Crucially, great product roadmap software also allows the roadmap to be a dynamic, flexible document, adapting as a project develops by reacting to changes or issues encountered during the process.
Put simply: if the product roadmap software you're using doesn't allow you to visualize your goals, and reevaluate the steps ahead when you need to, then it isn't working hard enough.
Product Walkthrough
See airfocus
in action
Sign up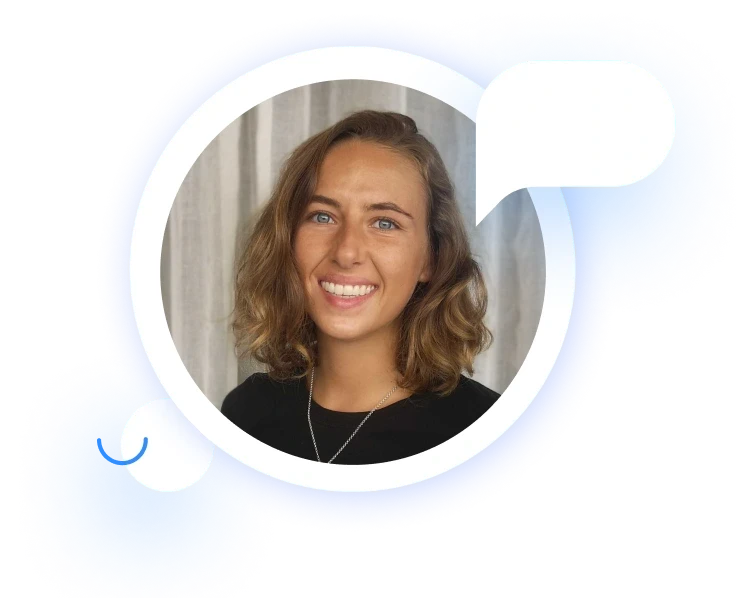 Who can use product roadmap software?
Product roadmaps come in a variety of different forms, depending on user and audience, and so roadmap software is similarly varied and adaptable. 
Product roadmap software can be used by development teams that want to set out a shared, consistent vision for a project, by executive management looking to ensure that teams' goals are perfectly aligned with wider organization strategy, or by sales teams focusing on selling new features and benefits. 
Essentially, the product roadmap framework can be hacked and used by any team that's got something to build and launch.
The product roadmap software is there to make the process of designing your roadmap quicker and easier, as well as facilitating simple sharing of the roadmap and allowing for ultimate flexibility when you need it.
Imagine having to reprioritize the next 3 months of work if your product roadmap was constructed in Excel… *shudders*
How to build a product roadmap: the 5 best product roadmap software solutions...
airfocus
— the only software to offer dedicated prioritization tools
airfocus promises smarter roadmap prioritization and offers a powerful way to prioritize tasks and build more effective roadmaps.
This software automatically calculates priorities and sets them out visually, helping teams and managers to make better decisions.
That's why we think airfocus offers a comprehensive business solution — one that helps prioritize strategy, align teams with organizational vision, and get projects done more efficiently and effectively.
Starting price: Subscriptions start at $29 per month for individuals and $49 per month for teams. Annual plans come with a 20% discount.
Free version: airfocus offers a 14-day free trial, with no commitment required.
Integrations: airfocus integrates with Trello, Asana, Zapier, MS Planner, GitHub, and Jira.
Dedicated prioritization tools: Yes. airfocus does have a dedicated prioritization tool, and it's a core feature of the product. You can pick from a range of prioritization templates built on the most effective decision-making techniques and take advantage of the prioritization wizard to set up a workspace and roadmap in minutes.
What's more, the intuitive rating system accurately calculates your priorities. At the same time, prioritization scores help you evaluate how your features or products are doing against strategic factors, guiding you to a more focused and effective roadmap.
Another exciting feature is the Priority Poker tool, which democratizes prioritization and decision making — allowing team members of all experience levels to actively contribute to rating decisions and priorities.
Templates: airfocus provides a full range of templates built on best practices in decision-making and roadmapping for various projects, sectors, and processes. All templates are fully editable and adjustable and are aimed at being the springboard for teams' inspiration.
Dependencies: Dependencies are an important part of every project, and airfocus allows you to create multiple relationships between items on a roadmap, to avoid risk and improve collaboration and planning. airfocus supports two types of dependency: Blocked By and Blocks.
Enterprise solution: airfocus offers an Enterprise solution for scaling teams who need advanced security and support. The Enterprise solution offers all the functionality of the Team plan, with Enterprise terms, priority support, and SAML SSO. Custom prices are available on request.
Shareable timeline: Yes, all priorities and roadmaps are shareable with a single click.
Shareable boards: airfocus has unlimited free viewer accounts, making it easy for all stakeholders to view and feedback on priorities.
Zapier integrations: Yes, airfocus fully integrates with Zapier.
Miro
— designed to bring remote teams together
Miro is an online collaborative whiteboard platform designed to foster co-working via a shared space for remote teams. Miro offers a product roadmap template allowing teams to create a product timeline and guide the development process. 
Miro also provides intuitive visual collaboration and remote whiteboarding, which can be incredibly useful and effective for dispersed teams.
Starting price: Miro's priced plans start at $8 per user per month, billed annually. Their Business plan for larger teams comes in at $16 per user per month.
Free version: Miro offers a free product roadmap software option that includes three boards, ready-made templates, and core integrations, with unlimited team members. 
Integrations: Miro integrates with various apps, from Microsoft Teams and Asana Cards to Google Drive, YouTube, and Vimeo.
Dedicated prioritization tools: No. Miro's product roadmap template does not come with dedicated prioritization tools.
Templates: Miro includes a product roadmap template as part of its wider platform. The template is customizable and can be saved as a JPG or PDF or presented on the board.
Dependencies: Miro's template allows you to visually map dependencies on the roadmap.
Enterprise solution: Miro offers an Enterprise solution for organizations with more than 50 members of staff in need of enterprise-grade workflows, controls, integrations, and support. Custom prices are available on request.
Shareable timeline: Miro timelines are fully shareable with teammates and stakeholders, and all changes are reflected in real-time.
Shareable boards: Miro boards are fully shareable in real-time, allowing remote colleagues to work across continents and timezones. 
Zapier integrations: Yes, Miro integrates fully with Zapier.
Zoho
— great customization, but missing a library of templates
Zoho aims to help businesses run more effectively and transform the way organizations work. Zoho Sprints is their product roadmap tool, created for agile teams to help reduce clutter and deliver great products on time. Zoho Sprints is an incredibly flexible and adaptable tool, best used by teams working within a Scrum agile framework.
Starting price: Zoho Sprints starts at $10 per month for twelve users, billed annually. Their pricing goes up on a sliding scale based on the number of users.
Free version: Zoho offers a free version of their Sprints tool for five users, allowing five projects and 500MB of storage space. 
Integrations: Zoho integrates with its suite of software, as well as other third-party apps, including Office 365, Github, Microsoft Teams, and Bitbucket.
Dedicated prioritization tools: No. Zoho Sprints does not offer a dedicated prioritization tool.
Templates: Zoho Sprints allows you to reuse previous projects as templates or create your own project templates to work on for recurring projects in the future. However, it does not have a specific library of templates, which could be a drawback for some.
Dependencies: Zoho Sprints is exceptionally customizable and allows you to use custom fields to give context and depth to every element of the project, including acceptance criteria and dependencies.
Enterprise solution: Zoho Sprints does not have a specific Enterprise solution. Their pricing structure goes up to organizations with 500 users ($1,268.60 per month). Organizations with more than 500 users can get custom prices on request.
Shareable boards: Zoho Sprints incorporates meetings as part of the platform and has a dedicated 'Feeds' feature to keep distributed teams together and provide a space for collaboration and quick feedback. 
Zapier integrations: Zoho Sprints integrates fully with Zapier.
Favro
— view multiple boards at once to boost collaboration
Favro is a planning and collaboration app designed to improve workflow across a business, helping build and ship quality products fast. It provides a flexible platform that works across different teams and ensures great collaboration without the need for rigorous, inflexible plans. Favro was developed with planning and collaboration in mind, and its flexibility allows streamlined use across organizations.
Starting price: Favro's Lite plan starts at $10.20 per month for two users. Their Standard plan starts at $13.60 a month for two users. Then, pricing increases on a sliding scale based on the number of users, up to 100.
Free version: Favro offers a 14 day free trial for all of their plans.
Integrations: Favro integrates seamlessly with various third-party platforms, including Github, Slack, and Google Drive.
Dedicated prioritization tools: No. Favro does not offer dedicated prioritization tools.
Templates: Favro allows you to create templates from any card, backlog, board or collection, to speed up future work and repeat processes that work. The platform does not come with a library of prepared roadmap templates.
Dependencies: Favro's 'Attach Favro cards, boards, and backlogs' function allows users to create two-way dynamic links between cards, boards, and backlogs, to manage dependencies.
Enterprise solution: Favro's Enterprise solution starts at $25.50 per month for two users and increases on a sliding scale depending on the number of users. Enterprise offers enhanced support, SAML SSO, and 10,000 API calls per hour.
Shareable boards: Favro is fully shareable with users, teams, and stakeholders, and its boards are flexible so that specific audiences can get the relevant information easily. Cards make collaboration simple, and boards and cards can exist in multiple places at the same time to allow oversight while work continues. 
Zapier integrations: Favro integrates fully with Zapier.
Trello
— an impressive menu of power-ups and integrations
Trello is a comprehensive project management tool, which encourages collaborative working and helps organize projects and prioritize workflows. It offers a wide range of options for a huge variety of tasks, projects, and plans and can be customized to provide specific product roadmaps. Despite its numerous features, Trello manages to be super-lightweight, as the vast majority of its functions are performed or enhanced by integrations with apps and third-party software.
Starting price: Trello's priced plan starts at $9.99 per user per month.
Free version: Trello offers a free version with reduced support, 10 team boards, no templates, and access to simple automation.
Integrations: Trello integrates fully with a wide range of third-party software and apps, including Dropbox, Slack, Gitlab, and Google Drive.
Dedicated prioritization tools: Trello itself does not offer dedicated prioritization tools, but it offers various power-ups (integrations) that allow cards to be prioritized, like Screenful and airfocus.
Templates: Trello offers a huge variety of templates, with blueprints for teams from every sector and for every type of project, from holiday planning to software development. All templates are fully customizable and easy to use.
Dependencies: Trello offers powerful built-in workflow automation that can take care of repetitive tasks like dependencies. It also integrates with the Hello Epic power-up, which is designed to make managing dependencies easier.
Enterprise solution: Trello's Enterprise solution for teams with more than 100 users starts at $20.83 per user per month and increases on a sliding scale depending on the number of users.
Shareable boards: Trello is fully shareable via email link. Boards can be made public or private at the click of a button.
Zapier integrations: Trello is fully integratable with Zapier. 
Conclusion: Which is the best product roadmap software?
In truth, all five of these software options offer different functions and features and have specific benefits for particular teams. 
Miro's collaborative whiteboard concept offers simplicity and ease of use, while Trello is a comprehensive project management tool, and its power-ups can help transform pretty much any business or project that you throw at it. 
Zoho is designed to be perfect for agile development teams and is great for anyone working within a Scrum framework in particular. In comparison, Favro is incredibly flexible and adaptable and offers great cross-organization working. 
But when it comes down to it, for serious product roadmap software, airfocus comes out on top. 
Its dedicated prioritization tools and priority poker 'game' add a new level to roadmapping, making putting together a strategic plan for your project easier than ever before. airfocus roadmaps end up being more effective and more intuitive, and managing dependencies is made simple without the need for programming or extra integrations. 
For product roadmaps, airfocus offers the best, most user-friendly option and will make a huge difference to your team's project planning.
If you want smart roadmap prioritization, give airfocus a try and create your first product roadmap using this template today.