As a product manager, you are responsible for guiding the development and growth of your product against a solid vision and strategy. A good way of communicating the direction of your product, as well as potential plans as to how you might be able to deliver against said strategy, is through a product roadmap. Roadmaps are high-level documents that outline the goals and plans for your product and serve as a powerful communication and planning tool for your team and stakeholders. 
There are two main types of roadmaps that product managers can use: portfolio roadmaps and product roadmaps. It is important to know the differences between them, as well as when and how to use both together (and separately!)
Let's dig right in.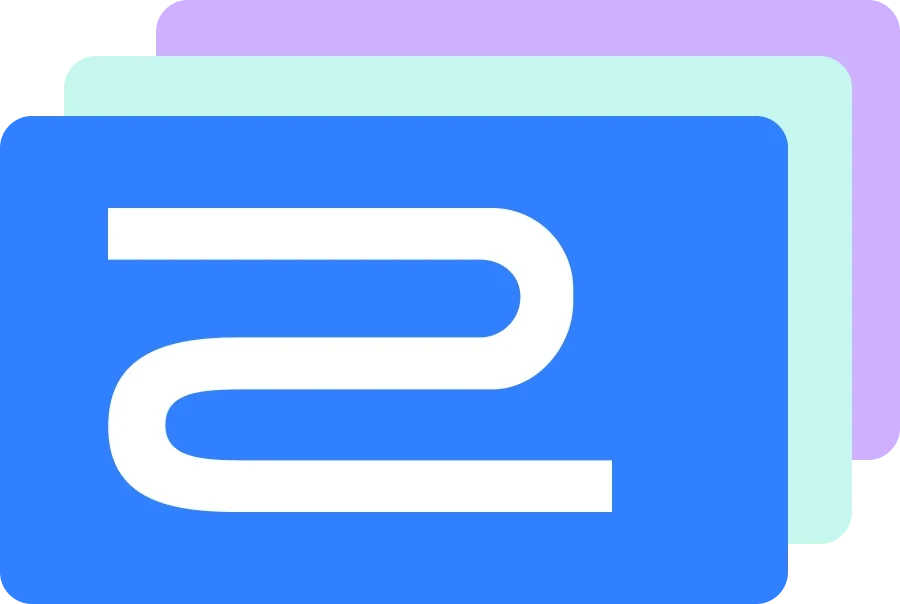 Product roadmaps
A product roadmap is a document of intent, direction, and influence. Not to be confused with a timeline of planned features and releases, a roadmap outlines the high-level objectives and goals for your initiatives, which represent problems you are looking to solve. By providing your team with an understanding of the goals and plans for the product, team members can work together effectively to achieve these goals. 
Product roadmaps are also great for communicating with stakeholders, including investors, customers, and executives. It helps keep stakeholders informed, engaged, and aligned with the problems you're looking to solve.
It is important to mention that roadmaps are not delivery plans. They should provide flexibility and space for discovery and research, and act as a way to communicate how you might be able to execute your strategy without necessarily committing to any features. In other words, this is a plan for how you might get to the end goal, but not a detailed, step-by-step outline of everything you will be doing. Roadmaps and release plans are two parts of the coin of product development: one outlines your strategy and direction, and the other outlines your execution and tactical development.
A good roadmap is comprised of some key elements:
Goals or objectives 

High-level initiatives

Product areas or themes

Time horizons
You'll notice the term "time horizons'' instead of "timeline" or "deadline." The purpose here is to be able to communicate what you are doing now (what you have committed resources to), what you are looking to tackle next (items potentially going into discovery), and things you know you will look at later. This allows you to add context as to why this, why now. This is called a Now, Next, Later roadmap - and allows your term to focus on outcomes, goals, and problems to solve, as opposed to being silo'd into features from the start. Deadlines and timelines can be reserved for your release plans, where the context is more appropriate.
Portfolio roadmaps
A portfolio roadmap is a high-level view of all the products in an organization's portfolio. It provides an overview of the strategic goals and plans for each product, as well as how they align with the overall goals of the organization.
A portfolio roadmap can help product managers understand how their product fits into the larger context of the organization. This can be particularly useful for product managers who are working on new or emerging products, as it can provide context and direction for their work.
Portfolio roadmaps are also extremely helpful for product leaders and executives. It will allow them to see a holistic view of everything that is happening across the organization.
What happens if you only have one product?
If you only have one product, your portfolio is currently made up of that one product - and that's ok. Remember, product roadmaps can be set up for products, teams, services, and even multiple product areas, and seeing them individually can cause a lot of confusion and difficulty in understanding what is happening across the board. Rolling them all up into a single portfolio view can help bring a bit more order to the chaos.
You might have *one* product, but your portfolio could include strategic views of other areas that are being treated as products (like operations, product marketing, and other services.)
Using both roadmaps together
While portfolio roadmaps and product roadmaps serve different purposes, they can also be used together to provide a more comprehensive view of an organization's products and plans. Think of them as micro and macro views of what is happening within the product. 
For example, a product manager might use a portfolio roadmap to understand the overall goals and plans for their organization, and then use a product roadmap to plan and prioritize the work for their specific product. This allows the product manager to align their work with the broader goals of the organization, while still focusing on the specific needs and goals of their product.
As priorities and goals shift, it's important to adjust the roadmaps accordingly to ensure that they remain relevant and accurate.
A great way of helping others review and understand both product and portfolio roadmaps is to make use of dynamic and active filters. For example, an executive might want to query everything that relates to the active revenue goal, for product x, which is currently in the "now" column. Taking this a step further, maybe the executive also wants to understand what all other product managers are focusing on for the same goal across their own products. Having a tool that provides such advanced refinement of data can provide an understanding of current work, progress, focus, and even the potential to adjust course if necessary.
Portfolio roadmaps can be a headache to build, but not with this template from airfocus. Our portfolio roadmap template enables you to have a bird's eye view on your products, to make sure your products are all working for your organization's goal(s).