When most people think of strategic planning, they usually have one of two responses: 1) An immediate eye-roll (usually if you've been part of strategic planning exercises in organizations that haven't panned out many times in the past and now feel like a waste of time) 2) An injection of dopamine (usually if you've been part of conceiving of an idea, creating a plan that you can act on, and then executing and seeing the fruits of your labor first-hand).
If you're in the first camp, I'm hoping this article will help you feel more aligned with the latter response. 
Strategic planning involves defining an organization or team's direction and making decisions that support pursuing this direction (i.e. allocating resources, adapting hiring to bring more people with specific skills into the team, acquiring companies, and more). 
Templates
Get started with product
management templates
Find template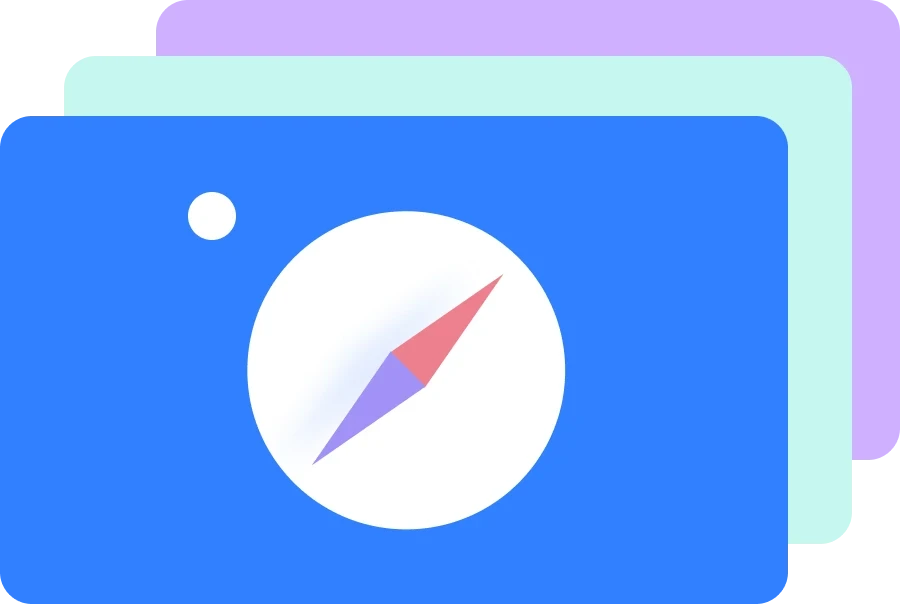 Some real-world examples of strategic planning
Amazon's focus on expanding e-commerce from solely book sales initially to…almost anything physical you can think of purchasing that can be shipped to you while creating an efficient check-out flow and confidence in your purchase through product reviews

Apple's focus on creating an app-store ecosystem vs. just computers and hardware

Netflix's focus on transitioning from shipping DVDs on demand directly to your door to creating a digital streaming platform
The strategic planning process
The strategic planning process involves setting long-term objectives (vs. solely short-term wins) that take into account internal and external variables, creating a plan that lights the way to achieve these desired outcomes, and both involving stakeholders in the process (i.e. employees, customers, shareholders) and aligning them around this plan.
While strategic planning at a large enterprise can be incredibly challenging due to the scale and people that you need to align around your objectives, it can be equally challenging at an early-stage startup, where there lies more ambiguity, more "unknowns" and less of a precedent or existing product and market feedback to make decisions based off of. 
Strategic planning has evolved to incorporate new ideas, frameworks, and tools to enable it to be done more effectively. 
One of the most widely used tools to help teams strategically plan to date? 
The simple spreadsheet.
Today, tools like Excel and Google Sheets have been the duct tape of the digital world. They help us put our thoughts into words, numbers, graphs, charts, and tables. They enable us to amplify one thought and build upon it with others. They show us aggregate and individual data. They show us where we can go, and where we shouldn't. 
They help startups figure out budgets and forecast sales.
They help large enterprises track and allocate resources to work on different projects.
They help teams organize competitive landscapes and market trends to understand where to focus their efforts in terms of product development, marketing, and sales. 
But like any tool, they aren't perfect!
Pros of using Excel/Google Spreadsheets for strategic planning
They are easy to use and accessible: Everyone has heard of them and the barrier to accessing and sharing them is quite low. You don't need a Ph.D. to understand how basic spreadsheets work.

Customizable and flexible: Whether you are creating a roadmap, outlining resources required to support a new product direction, or updating project plans, a spreadsheet is a simple tool that is malleable to help you put your thoughts down in a format that helps you articulate them with others. 

Cost-effective solution: The price point for most spreadsheets is very low (i.e. Google Sheets is free).
Cons of using Excel/Google Spreadsheets for strategic planning
Limited collaboration and communication capabilities: Everyone has been in a meeting either in person or virtually where a spreadsheet was shared on screen that they couldn't see because the font was too small. Spreadsheets are a multi-tool and let us do a lot - but they often aren't the best at helping us create and share stories around our current state vs. our desired outcomes. 

Risk of data loss or corruption: Every time I create a spreadsheet that I want to share, I feel a small knot in my stomach and ask, "Is this only going to be seen by the people who I intend to see it?" While most companies that have built spreadsheet tech have put safeguards in place, the risk is never 0. 

Difficulty in tracking and monitoring progress: Version history with spreadsheets is not as easy to understand and interpret compared to a simple word document. If multiple people have edit access on a given sheet, it's hard to track what happened, when, and who made the update. 

Time-consuming manual updates: Updating themes and doing extremely detail-oriented line-by-line work to make sure that your number crunching makes sense, that your tables are organized properly, or that the data in your chart or graph is being mapped accurately can be tedious and challenging. Newsletter
Cut through the clutter of
PM Content

with our bi-weekly digest Sign up
Alternative tools to consider - product and project management software and templates
Software solutions like airfocus - a flexible platform that helps product teams manage strategy, understand user needs, prioritize, and align teams around clear roadmaps and strategic plans - can help tip the scales so that more items are in the "Pro" bucket. 
Creating a roadmap using this type of roadmapping software can help to light the way in a manner that facilities transparency, improves collaboration, and makes it easier to tell your story, your way.
You can use it to help your strategic planning by
Intaking, organizing, and digesting large amounts of incoming information (i.e. user feedback, business OKRs, internal stakeholder requests) 

Sharing tailored visual views with different audiences to easily translate information across teams and business functions and tell stories in a more engaging and tangible way

Combining roadmaps under your product offering umbrella to understand how each connects to the high-level product and business strategy

Aligning Now | Next | Later items and prioritize items using custom workflows and hierarchies 

Managing your product development processes end-to-end

Being the quarterback that helps you create clarity amidst ambiguity in your organization - what you need to be focused on in the long-term to reach your desired outcomes and what that means an individual team needs to focus on today to get closer to those outcomes
Templates for your strategic planning
Understand your unique context and constraints
While using Excel or Google Sheets come with many pros, including being easy to use and very flexible, and cons, like being challenging to edit with a team, share, and use to tell stories, there are alternatives available to consider to help you plan more wisely.
At the end of the day, the most important takeaway is to always understand your unique context and constraints holistically and have a rolodex of the available tools for the job. This match-up will pay off in dividends when the rubber hits the road and you need to create any variation of a strategic plan for your product or business that meets your needs.