Aside from creating new, innovative, market-leading products, the other goal of any product development team is to consistently streamline and improve the way they work. 
This usually ends up being an entire job unto itself — and that's why "product operations" aka ProdOps was created. ProdOps is a role or team within a business that supports the product development team by finding new tools and methods while fostering collaboration. 
In this post, we're going to take a look at some of the best product operations tools currently available so that you can quickly build up an effective product development stack. 
Product operations tools: What do product operations teams need?
When looking at product operations software and tools, you'll come across options in the following categories:
Product portfolio management (PPM) and roadmapping

Agile development tools

Usage analytics

Product experience

Data analysis and visualization

Heat mapping

User testing

A/B testing

Collaboration

Knowledge management

Collecting feedback

Prototyping / wireframing
It should be noted that you don't necessarily need a tool from each of these categories. There are many tools that can fill a few of these roles, and having 12+ tools is likely to end up slowing your team down anyway. 
Instead, opt for a handful of tools that are well-suited to your team's needs. 
It can be easy to get lost with so many products, platforms, and tools at your disposal. 
Many teams juggle multiple tools and platforms to complete their work as best they can, but that's not sustainable. Communication becomes nearly impossible without access to a centralized platform as you juggle links, emails, different file types, spreadsheets — the list goes on.
Thankfully, most product management platforms are quickly becoming a one-size-fits-all solution by offering everything you need in one package. A centralized platform helps teams restore some order to their workflow by bringing everything together. It acts as a command center where you can seamlessly access and manage everything you need.
If you used all of the individual tools listed, it would be hard to create an easy workflow. A centralized platform eliminates the need for constant app switching. You can track progress, assign tasks, and communicate with team members. This streamlines workflows reduces inefficiencies and saves precious time.
Having a holistic view of the product development process is crucial for any high-functioning product team. It lets you see the big picture, understand dependencies, and make informed decisions. With a centralized platform, you can monitor the entire product lifecycle, from ideation to launch. You can gather insights from user feedback, track performance metrics, and iterate on your product strategy. This comprehensive understanding helps you identify bottlenecks, seize opportunities, and steer your product toward success.
Production operations tools for 2022 and beyond
With that, let's get into our recommendations for product operations software in 2022 and beyond. These are some of our favorite tools, so be sure to give each one a thorough look-through.
Roadmapping
The first tool on our list of ProdOps software is airfocus.
airfocus has powerful roadmapping views and templates. In it, product teams and team managers can assign tasks or items, attach as much metadata to these tasks as they like, and structure how these items move through your development cycle. 
It's a great way to organize and prioritize your product development, and it's packed with plenty of collaboration features to work well for remote, hybrid, or in-person teams. 
Benefits
airfocus is super versatile. While it's great for product teams, it can be just as valuable for marketers, developers, and even HR. 

airfocus can integrate with a number of popular tools, including some that are going to be mentioned in this very list.

You can automate various tasks in airfocus and send out notifications to collaborators, saving you time while keeping everyone in the loop.
Call it bias, but we think airfocus answers most product managers' problems. We put our all into creating the best modular, flexible product management platform, so all product managers can get all the tools they need while still using a single, centralized platform. We know every team is unique, and we were tired of saying product management platforms that tried to make teams work their way. We didn't want teams to force themselves to change their workflow, so we built a modular platform allowing teams to choose what they need. They can now avoid unwanted feature bloat and use tools with actual value.
Our roadmapping tools offer multiple views and templates to help you and your team communicate effectively, even to those less than tech-savvy stakeholders! Product teams and team managers can assign tasks or items, attach as much metadata to these tasks as they like, and structure how these items move through your development cycle. 
Our highly flexible platform can help you prioritize your roadmap with various objective scoring tools. Try our Priority Poker, OKRs, or any other framework you could ever need, all within one platform. 
You can even use airfocus to centralize all your user feedback, which is crucial in this customer-centric age. airfocus Insights helps product teams cut through the noise and uncover valuable insights that can put your product on top. 
With all the integrations and collaboration features you could ever need, airfocus is a great way to organize and prioritize your product development journey. 
Agile development tool
Jira is one of the tools that integrates directly with airfocus, making the two a great pair. Jira is an agile development tool, meaning that it allows product development teams to use the agile method in a more organized way. 
It includes features like a Kanban board, scrum, bug tracking, and automation. These features are things that you could do without Jira by using a whiteboard and notecards. However, Jira makes it easier to collaborate and keep your team in the loop. 
Benefits
Implement the highly popular agile method of development in your workplace in an organized and collaborative fashion. 

Plan, track, and release your product on time by keeping your progress and tasks organized with Jira. 

Maintain alignment between your team members with ease. 
Usage analytics
Product operations tools that provide usage analytics help product teams understand how people are using their products. This in turn allows them to refine the strong points, strengthen or remove the weak points, and otherwise optimize their product for their users. 
One of the best tools for usage analytics is Pendo. It gathers data from users of a digital product, collects feedback, and delivers mobile onboarding. This makes it easier to introduce people to your digital product while also collecting valuable data. 
Benefits
Create and launch in-app guides using pre-built templates and tools from Pendo.

Gather feedback directly from your users, giving you first-person insights into the good and bad aspects of your app. 

Unify the experience of your app across both web and mobile applications. 
Product experience
Similar to usage analytics, product experience encompasses product operations software that helps your team understand what it's like to use your app from the users' perspective. Rather than looking at their literal usage (as in usage analytics), you're more so looking for feedback, insights, suggestions, and so on. 
One of the best apps for this kind of feature is Qualtrics XM. Qualtrics XM includes an entire suite of product experience apps. You can use these apps to spot gaps and opportunities, decide where you want to turn your focus, and foster a culture of action. 
Benefits
Integrates with a wide variety of apps, allowing you to "plug in" and listen to what employees and customers are saying about your product. 

Collect all of your users' experiences under a single app, providing excellent visibility. 
Data analysis and visualization
ProdOps teams will also want to have some form of data analysis and visualization tools. These are apps that collect a broad array of data from a plethora of sources, then display that data in visual, clear ways. 
Mixpanel is a great example, used by some of the biggest tech companies in the world, including Uber, Yelp, and GoDaddy. It includes some of the data points we've already mentioned, like usage and experience, as well as when and why users drop off and how to best retain them. 
Benefits
Integrates directly with your existing data lake with very little or no SDKs required. Just plug it in and start visualizing the data you're already collecting. 

Pull key insights from your data, such as what keeps customers around, how to most effectively bring in new users, and which features are underperforming. 
Heat mapping
Heat mapping tools are one of the most visual product operations tools available on the market. For those who haven't used this technology before, heat maps show you where users are tapping/clicking on your app or website. This allows you to see which features are most popular, giving your users the most trouble, and/or if your design language is coming through. 
There are a lot of heat mapping services out there, but one of our favorites is Hotjar. It's totally free to start and includes features that go beyond heat mapping. 
Benefits
Hotjar is completely free to start, no credit card required, whenever you use the Basic plan. 

You can use Hotjar to collect other types of data, such as recordings of your users, surveys, and feedback. 

Integrates with a number of popular apps, including Slack, Trello, Excel, and Microsoft Teams. 

You can find guides and resources on Hotjar's websites, making it easier to understand what your heatmaps mean. 

Collaborative features mean that Hotjar is just as useful for a lone project manager as it is for a team. 
User testing
Of course, not all of your analytics should be taking place after your product has launched. You'll want to go through phases of testing prior to launch to get rid of glaring issues early on. This is where user testing comes into play. It gives you a chance to put your product in users' hands without the pressure of a full-on launch. 
A great app for user testing is Maze. Similar to some of the other apps mentioned in this list, Maze is used by top companies like Uber, Overstock, and GE. 
Benefits
A leading benefit of Maze is how fast its results are. You can get insights from user testing in as little as a few hours. 

You can use Maze to test your product concepts, prototypes, or to simply measure your users' satisfaction. 

Maze integrates with other great apps, allowing you to quickly incorporate your results into other use cases. 
A/B testing
A subsect of user testing, A/B testing is whenever you create two slightly altered versions of the same app, website, or product. Then, you have Group A experience one version of the product and Group B experience the other. This allows you to get an idea of which performs better or to see if there is even a noticeable difference. 
Keeping A/B testing organized and effective can be difficult, so product operations software can be a big help — with Optimizely being a particularly good choice. 
Benefits
An enterprise-grade solution, capable of supporting your business's needs no matter the scale. 

You can target and personalize your A/B testing to specific demographics of users, providing more specialized insights. 

Take advantage of advanced features, such as exclusion groups. 

Collaborative features allow you to use Optimizely for other purposes, such as experimentation, program reporting, and ideation. 

Optimizely is designed to make A/B testing fast and easy, which means that you can deploy it in a matter of minutes and start collecting data without slowing down your users. 
Collaboration
The importance of collaboration in the modern workplace cannot be overstated. It helps hybrid or remote teams work together, and it allows more traditional teams to increase their productivity. 
A great tool for collaboration is Miro. Miro acts like a digital whiteboard, giving everyone a space to draw, write, and otherwise communicate with each other in real time. It's flexible enough to work the way you work, making it great for meetings, brainstorming, and more. 
Benefits
Miro is available on a wide variety of devices, including smartphones, tablets, and desktop computers. So anyone on your team should be able to use Miro at any time. 

You can integrate Miro with popular apps like Google Docs, expanding its functionality without taking away its core features. 
Knowledge management 
One of the most challenging areas of collaboration is knowledge management. Making sure that everyone knows the same things, has answers to the same questions, and is otherwise on the same page may sound simple, but the further your project goes on, the more difficult it will become. And this is especially true for larger teams. 
Fortunately, there are product operations tools for knowledge management. Notion is one such tool, and it's one that we like a lot. It's a digital notebook that your team can use and organize together. 
Benefits
Like many of the best apps in this list of product operations software so far, Notion is a collaborative app. Anyone can add to it, organize it, and learn from it. 

You can store a wide variety of notes and data within Notion, making it a great hub for your work. 

Notion makes it easy to keep track of meeting notes, design a roadmap, or share a workflow. 
Collecting feedback
Not all product operations software pertains to the pre-launch side of product development. Eventually, your product is going to launch, and when it does, you'll want to collect feedback from your users on it in an organic, fluid way. 
That's where feedback collection tools like Delighted come in. It allows you to present your users with a wide variety of surveys. And you can show these surveys to users in their email inbox, after they've ordered a product, or simply embedded in your website. 
Benefits
Delighted offers eight different types of surveys, ranging from simple thumbs up/thumbs down surveys to more rich customer satisfaction surveys. 

You can use Delighted to learn whether someone likes a product, enjoyed using your website, or found a particular resource useful. 
Prototyping / Wireframing
At the other end of the spectrum is prototyping and wireframing. This is some of your earliest work during product development, and it can also be some of the most time-consuming. To help speed things up, developers have created product operations tools that make the job of prototyping much easier. 
One of these tools is Figma. Figma makes it super easy to start creating layouts, templating your navigation, and otherwise turning your basic concepts for an app or website into a prototype. 
Benefits
Figma is so easy to use that anyone on your team can start using it, not just your graphic designers. 

Everything is pre-built on Figma, so you can get a prototype together in a few hours rather than a few weeks. 

There's no need to write any code when using Figma, saving a considerable amount of time.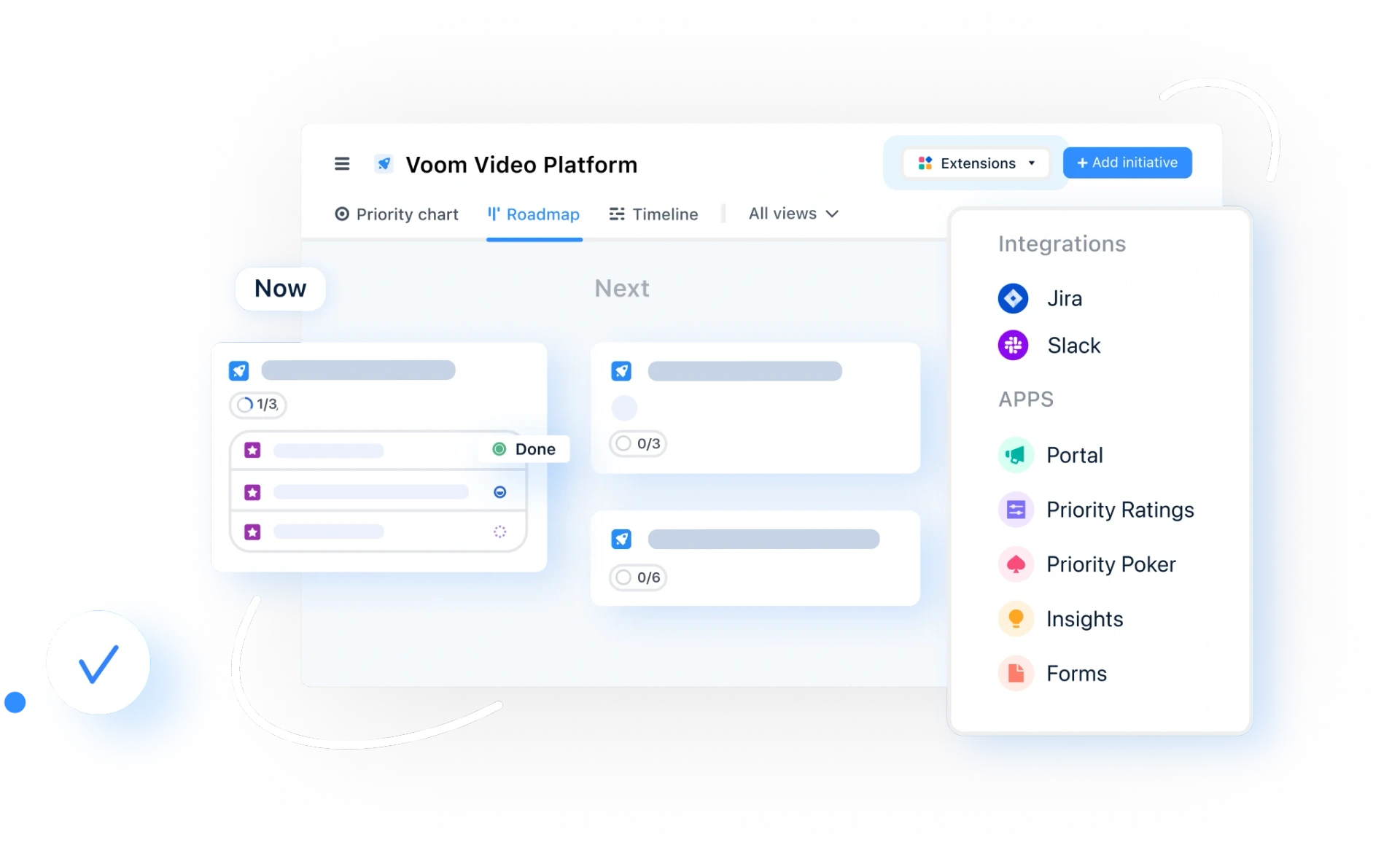 Learn more about product operations tools with the all-new airfocus' Product Ops ebook
You don't have to navigate the world of product operations alone. You can learn more about ProdOps efficiency right here.