Objectives and Key Results (OKRs) are a powerful tool that companies and their product teams can use to align on goals and measure progress toward meeting those goals.
OKRs are a framework that can communicate goals at different levels in an organization. The two most common levels of OKRs are Company OKRs and Product OKRs.
Company OKRs deal with affecting revenue or profit and build a shared understanding of what the organization wants to accomplish in the upcoming quarter.
Product OKRs build shared understanding around the problems that product teams are trying to solve, often in furtherance of a specific Company OKR. Product OKRs show whether a team's actions move it in the right direction.
How you write your OKRs gets you off to a great start toward accomplishing part or all of your objectives. Here's a look at five steps to follow when writing both Company and Product OKRs.
Templates
Get started with product
management templates
Find template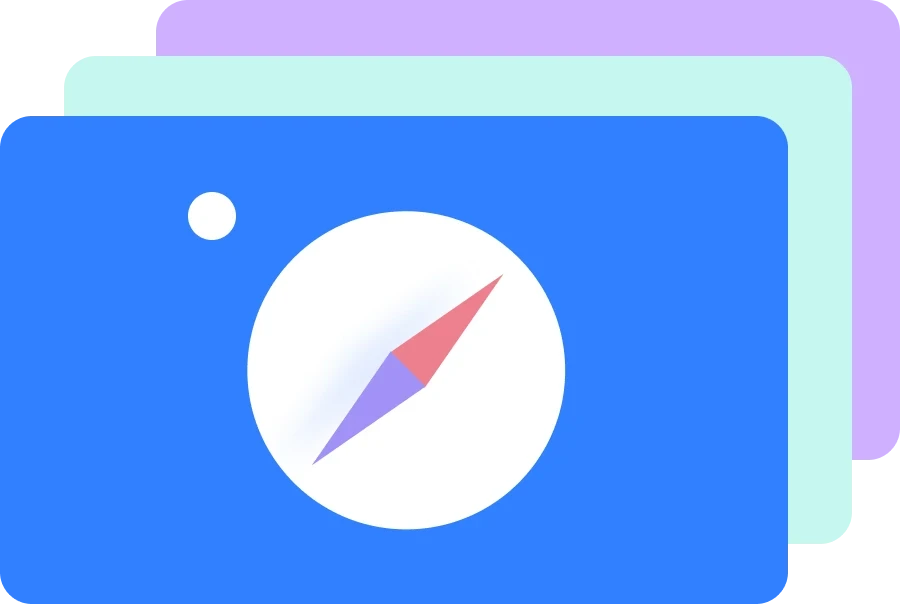 Step 1: Make sure you need an OKR
The first step in writing effective OKRs is to make sure you even need to create them.
You don't write OKRs to make sure you get your everyday operational things done.
Rather, as Christina Wodtke points out, you "set an Objective so that people do not forget to work on what is important strategically but not urgent. You add Key Results to quantify success."
If you follow that idea to its logical conclusion, if you don't have a product strategy, it makes little sense to create OKRs.
Don't feel compelled to create OKRs for the sake of having OKRs. Use them sparingly to encourage people to work on those very few key strategic goals you have in your organization.
Step 2: Gather the necessary inputs
Now that you've decided that you do, in fact, need an OKR, you want to make sure that you have the inputs that will make your OKR meaningful.
Your OKR should help you answer the question "What does success look like at the end of this cycle?"
In order to answer that question properly, you need the right guidance. Tim Herbig suggests you can get that guidance through specific inputs.
If you're working on Company OKRs your inputs include your company purpose, vision, and strategy. You'll also refer to previous OKRs, if you have them, and insights from customer discovery efforts including proven user problems.
If you're working on Product OKRs, your inputs include the Company OKRs, product vision and strategy, existing elements from your product roadmap and insights from product discovery efforts.
These inputs should provide insight into the direction of your organization and provide a perspective on how your team can help the organization get there.
Note that company OKRs are one, but not the only, input to product OKRs. That means that OKRS don't cascade, they align.
Your team should not feel compelled to create an OKR that matches every company OKR. Instead, consider how your team can help the organization reach one or more of the company OKR, and set its product OKRs accordingly.
Step 3: Pull together your team
OKRs communicate goals and inspire people in your company and specific product teams to meet them.
In order for OKRs to be inspirational, the people responsible for meeting those OKRs should have some input into creating them. But you need to balance that with keeping the group working on the OKR to a small number so you can actually get something accomplished.
When you're working on Company OKRs pull together a team of ten or fewer people that includes the senior executive team. Christina Wodtke put together this worksheet and guide to help you facilitate an OKR discussion at the company level that includes input from employees across the organization.
For building Product OKRs include the members of your cross-functional product team in an initial discussion to build your Objective and Key Results as described in the following steps.
Remember,The best people to help you define the goals are the ones that will make them happen.
Step 4: Write your objective statement
An Objective is a single sentence that describes what you want to accomplish in the next month or quarter.
The Objective statement should inspire the people who have to accomplish it. It also needs to be difficult (but not impossible) to accomplish with the identified time frame.
A helpful template you can use for formulating your OKRs is "We will [objective] as measured by [specific key results]".
Identify the Objective portion of your OKR first. Have the team you pulled together in Step 3 generate a list of objectives and then use affinity grouping, dot voting, and discussion to narrow down to the very few objectives you truly need to focus on in the next month or quarter.
When you write the Objectives, keep them short and memorable. Use language that is meaningful to the people who have to meet the Objective.
The ride-hailing company originally introduced when we talked about how OKRs and Roadmaps interact may come up with the following Objectives:
Example Company Objective:
We will help more people get somewhere regularly
Example Product Objective:
We will be our rider's first choice to get somewhere
Here the Product Objective is for a team that focuses on the rider sign-up process. They looked at the broader Company Objective and determined where they could make the biggest impact.
Also note that when this team created their Product Objective, they had the entire Company OKR to refer to. The Key Results for the Company Objective influenced their focus.
Step 5: Identify your key results
Key Results explain how you'll measure whether you've accomplished your objective. You want key results to measure outcomes (the change in a relevant measurement), not outputs (we deployed a particular feature).
Remember the template introduced above: "We will [Objective] as measured by [specific Key Results]".
Identify a few Key Results (usually around 3) and make sure to balance Key Results so that they represent potentially opposing forces. Don't create Key Results set that drive growth with no consideration for revenue, quality, and customer satisfaction.
It's also helpful to identify the metrics you're going to measure first and substitute variables for the actual amount. Come to agreement on what you're going to measure first, then have the longer research and discussions to figure out what the actual number should be.
Revisiting our ride-hailing company example:
Key Results for Example Company OKR
We will help more people get somewhere regularly as measured by:
Increase monthly net revenue per active rider from $X to $Y

Reduce active rider churn from A% to B%

Increase new monthly active users from C to D.
Key Results for Example Product OKR
We will be our rider's first choice to get somewhere as measured by:
Both Key Result sets measure the overall objective and avoid unintended consequences
In the Company OKR, the last two Key Results are there to discourage any actions to increase the revenue per active rider by merely decreasing the number of active riders.
In the Product OKR, the second Key Result balances increased rides per month with ensuring that riders are satisfied with their rides. Newsletter
Cut through the clutter of
PM Content

with our bi-weekly digest Sign up
It doesn't stop with writing OKRs
You don't write OKRs for the sake of writing OKRs. To ensure that the work you put into creating OKRs doesn't go to waste, you need to do something with them actively.
After you've identified your OKRs, it's time to align your OKRs to your Roadmap by identifying the initiatives you believe will help you accomplish your objectives.
As you work on those initiatives, make OKR reviews part of your process. Have weekly check-ins to track results and Quarterly reviews on your OKR process.
If you'd like to see more secrets of success for working with OKRs, check out our OKR Roundtable Report.