Building great products begins with understanding your customers' needs.
We are beyond excited to announce that we've beta-released the all-new airfocus Portal - our latest innovation that bridges the gap between your product and your customers. With Portal, you can share your plans, gather feedback, test and validate ideas with your audiences.
It's time to build products people want and close the feedback loop with your audiences, regardless of whether they're customers, teammates, or business stakeholders.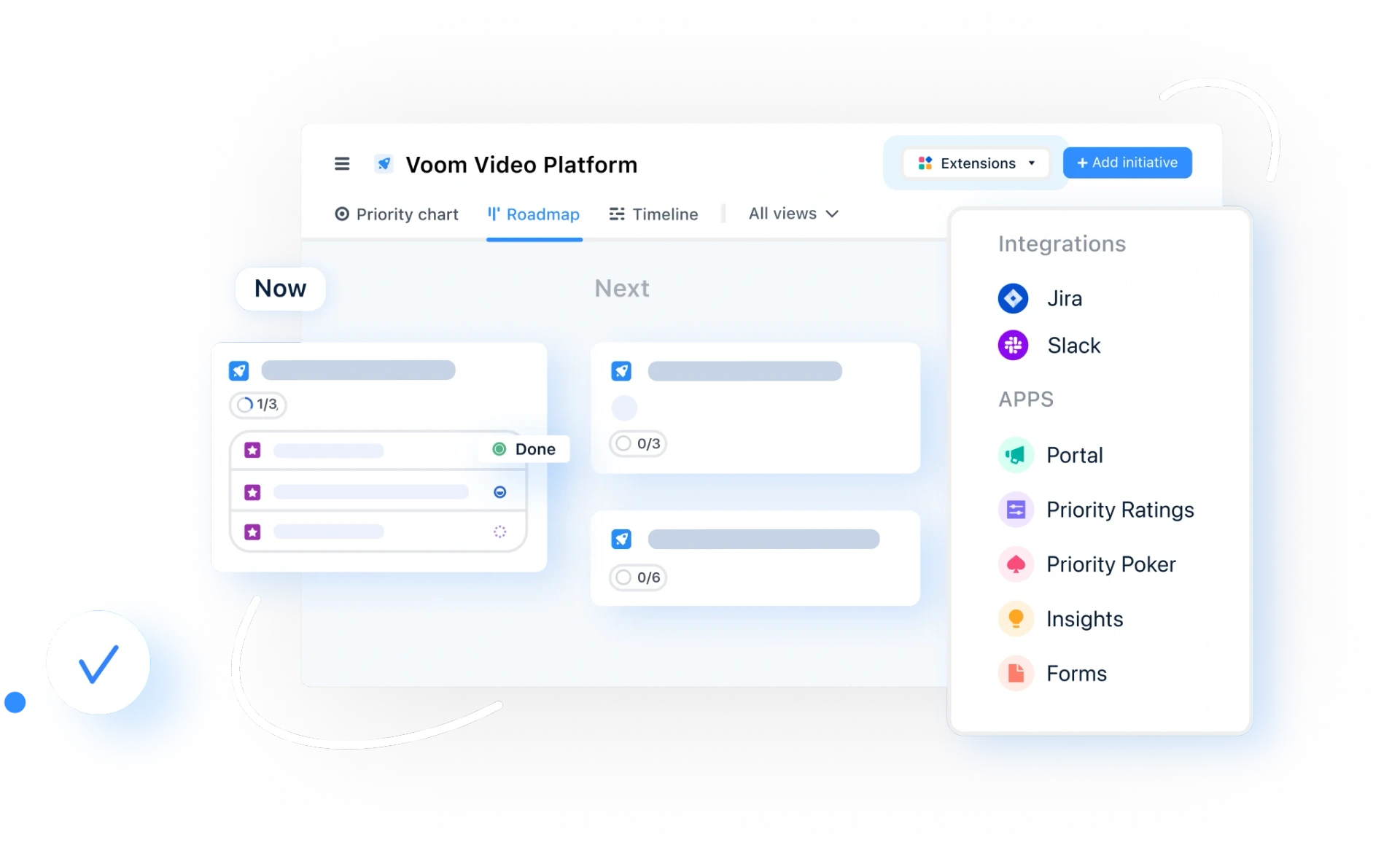 Why we built Portal
A key to building successful products is to listen to your customers and understand their needs. As product managers with never-ending lists of to-dos, we might sometimes fall into the trap of working in silos and forget about our users' needs. At the same time, customers can feel neglected and uninvolved with your product. For them, is it worthwhile to voice their opinion when nothing happens after that? Furthermore, is it worth it for your customers to continue using a platform where they have no idea what's coming next in the pipeline? Your customers want to be heard and be part of your product strategy. How can you update them on what's happening next and include them within the product conversation?
That's why we built airfocus Portal because there is a need to bridge the gap between product teams and their audiences.
Here is how the portal can help you:
Share your roadmaps, plans, and ideas from your workspaces and celebrate recent launches.

Gather feedback and new ideas seamlessly and make customer-centric product decisions.

Test and validate ideas and concepts with the crowd and improve your discovery process.
Learn how to get started with Portal here.
Why use Portal
Create a branded portal and engage with your community
The portal is your customizable public website where you can share items from your workspaces. Whip up your own portal in minutes and keep your customers and stakeholders updated.
Gather feedback and new ideas seamlessly
Bridge the gap between your product team and your audience. Allow your community to submit feedback easily on a customizable form and validate your ideas to make customer-centric product decisions.
Want to interact with a real portal? Check out the airfocus portal we've built.
What's next
There's still a lot more coming in the future for the airfocus Portal. We're looking forward to expanding more functionalities within the portal, making it easier for you to engage with your community.
Is there anything you'd like to see in the future? Let us know! You are more than welcome to submit your feedback on our portal here.
If you're ready to kick-start your way to better product management, give airfocus a start with a 14-day free trial, or book a demo here.