If there's one thing that most businesses can agree on, it's that customer feedback is like gold dust.
Empirical data about what works — and what doesn't — in your product, delivered directly from the people who use it every day? That's the type of data you simply can't pay for. And yet it's available to any business with a robust customer feedback strategy.
But once your feedback mechanisms are firing on all cylinders… what next? 
What do you do with the reams of data pouring in from your customers? And what happens if you start to become overwhelmed with feedback before you're able to action it? 
Don't worry, help is at hand. Let's look at how you can maximize your customer feedback loop without missing the wood for the trees.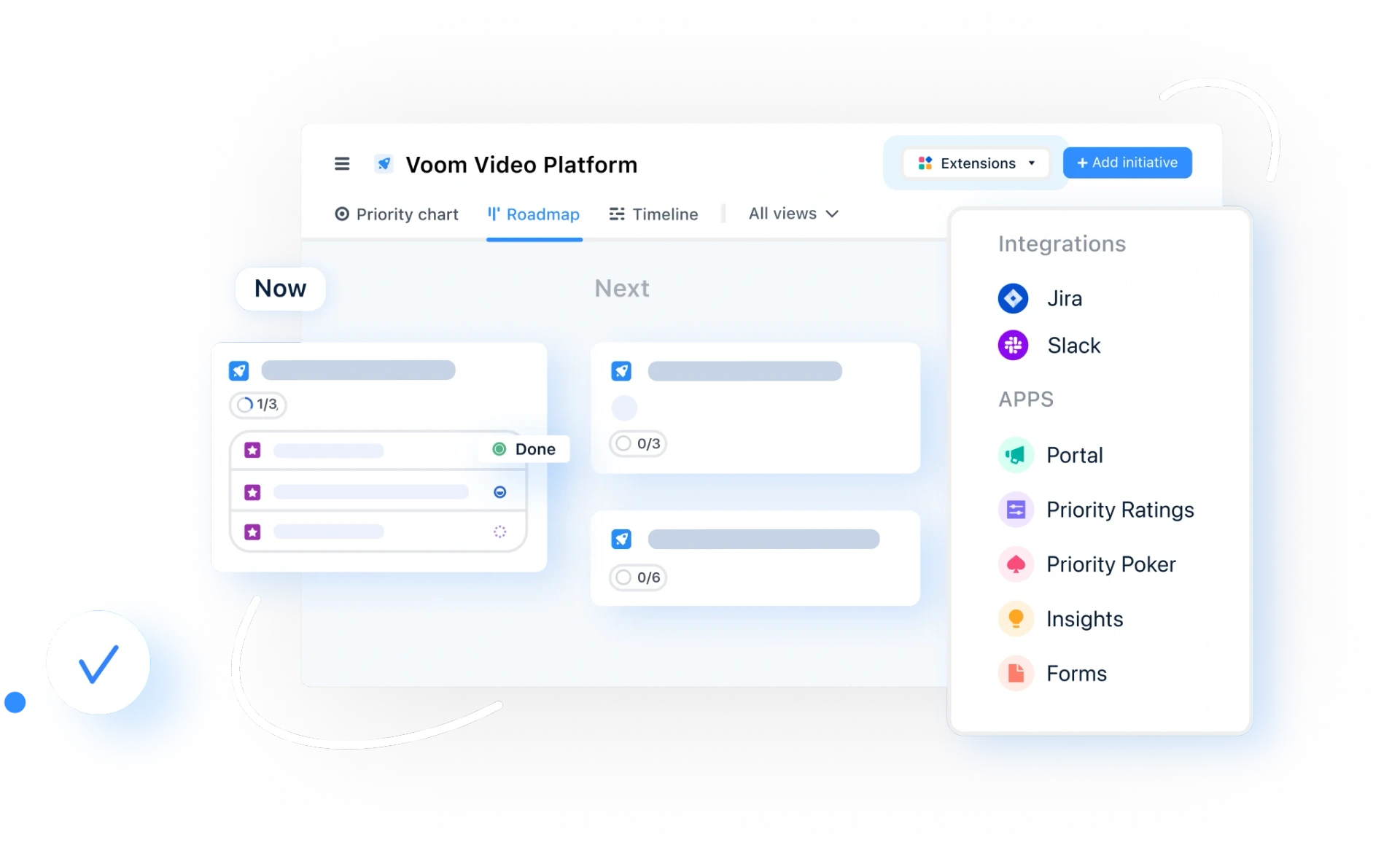 Utilizing customer feedback: The essential toolkit
The first step in making your customer feedback process as streamlined and digestible as possible is to understand the right tools for the job. 
Gathering feedback about your product begins with choosing the right channels. The key question here is, where do your customers spend their time? To generate the crucial insights you need to improve your product, you need to meet them where they are. This could mean:
Once you've picked the right channel, the next step is to actually collect all of that raw data — and do something with it. This can be a tricky hurdle to navigate, especially with disparate data sources, but broadly speaking, such tools fall into these categories:
Spreadsheet editor for data analysis

Custom form apps to collect insights from customers

Heatmap software to track user interactions in-app

Website analytics tools
The final piece to this puzzle, of course, is the human element. 
AI is getting pretty good, sure, but it's still got quite a way to go before it can take care of the heavy lifting of fine-grain data analysis without human intervention. That's why it's important you have a dedicated data analysis team on hand to parse the insights and mine those nuggets from the deluge of customer feedback. 
What happens
without
the right tools?
So far, we've looked at how to manage the customer feedback process the right way, but what happens if you cut a few corners? 
Well, just as we mentioned above, you might be opening yourself to a tidal wave of feedback that you simply can't handle. 
Even if you open the metaphorical floodgates and have reams of customer feedback flying into your business every day, what good is it if you can't do anything with it? And it doesn't end there, because you might also sap some of the goodwill coming from your customer base, because they may be happily offering their feedback then seeing nothing done with it. Over time, the result will almost invariably be that they stop offering up their feedback. And that'll put a stop to your strategy in double-quick time. 
The bottom line here is that you simply need the right tools for the job when it comes to running a successful customer feedback strategy.
And, wouldn't you know it, we've got just the tool in mind…
Make customer feedback a breeze with airfocus Insights
Solving the conundrum of multi-stranded feedback sources is no mean feat, but at airfocus, we think we've got it cracked.
With our new airfocus Insights app, you can centralize all of your customer feedback, from any channel, in one place. That's a single source of truth for every piece of feedback you receive, whether it be coming from Intercom, Slack, Zendesk, via email, and many other third-party services to be added as the product evolves.
Not familiar with the Insights app just yet? No problem. Here are the headlines:
Collect and organize feedback in one place. No more missed emails or documents going AWOL, because everything can be found within a single Insights platform.

Take specific feedback and do something with it. Insights allows you to highlight specific lines of feedback (in emails, chat messages, or elsewhere), then link them directly to product ideas and opportunities — right where they need to be.

Close the loop with customers. Feedback left ignored can be frustrating for customers. Insights makes it easy to close the feedback loop; letting users know that their feedback led directly to product improvements.

Integrations to make feedback easier. airfocus Insights is launching with a direct integration with Intercom, meaning those customer interactions happening moment-by-moment can be captured and shared with a larger team at the click of a button. In addition, we'll be adding even more third-party integrations over time, including Slack, Zapier, and many more.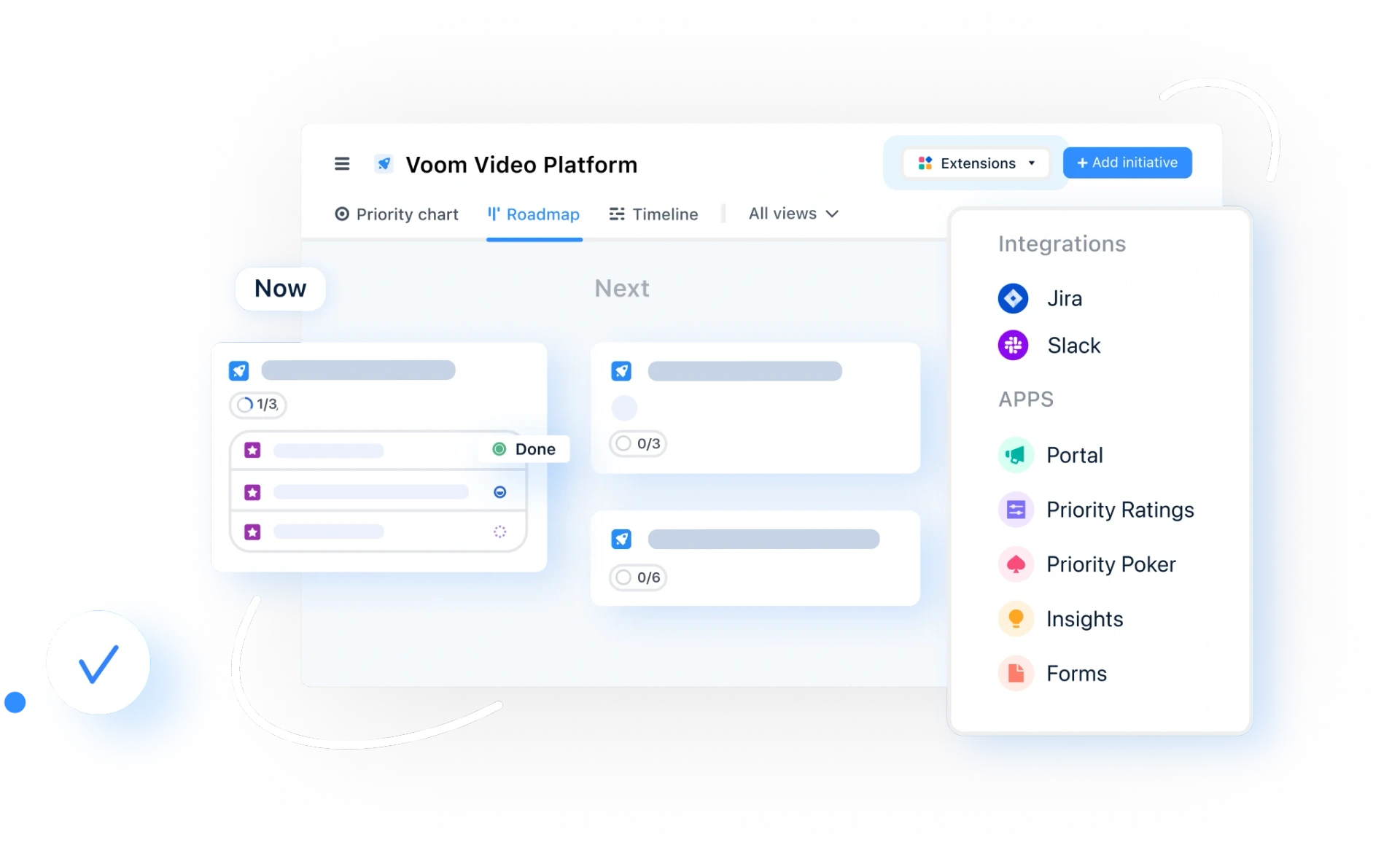 Want to try airfocus Insights today, no strings attached? 
If you're looking to tap into valuable customer insights without feeling swamped, our airfocus Insights app is the best place to start. 
Insights puts everything you need in one place, makes it accessible for everyone, and gives you powerful tools to produce data-driven insights — together, that can affect real positive change in your product. 
Even better, when you start your free 14-day free trial, you'll get the full power of airfocus and Insights combined. That's all you need to supercharge your product with customer feedback.