Disciplined prioritization is likely the most important competency for product managers and decision-makers for teams and companies of any size. We've written about the art and science of mastering prioritization before, and hundreds of customers have told us how airfocus has made them much more focused.
We're excited to share that we just launched a major update to our prioritization platform and thought you might be interested!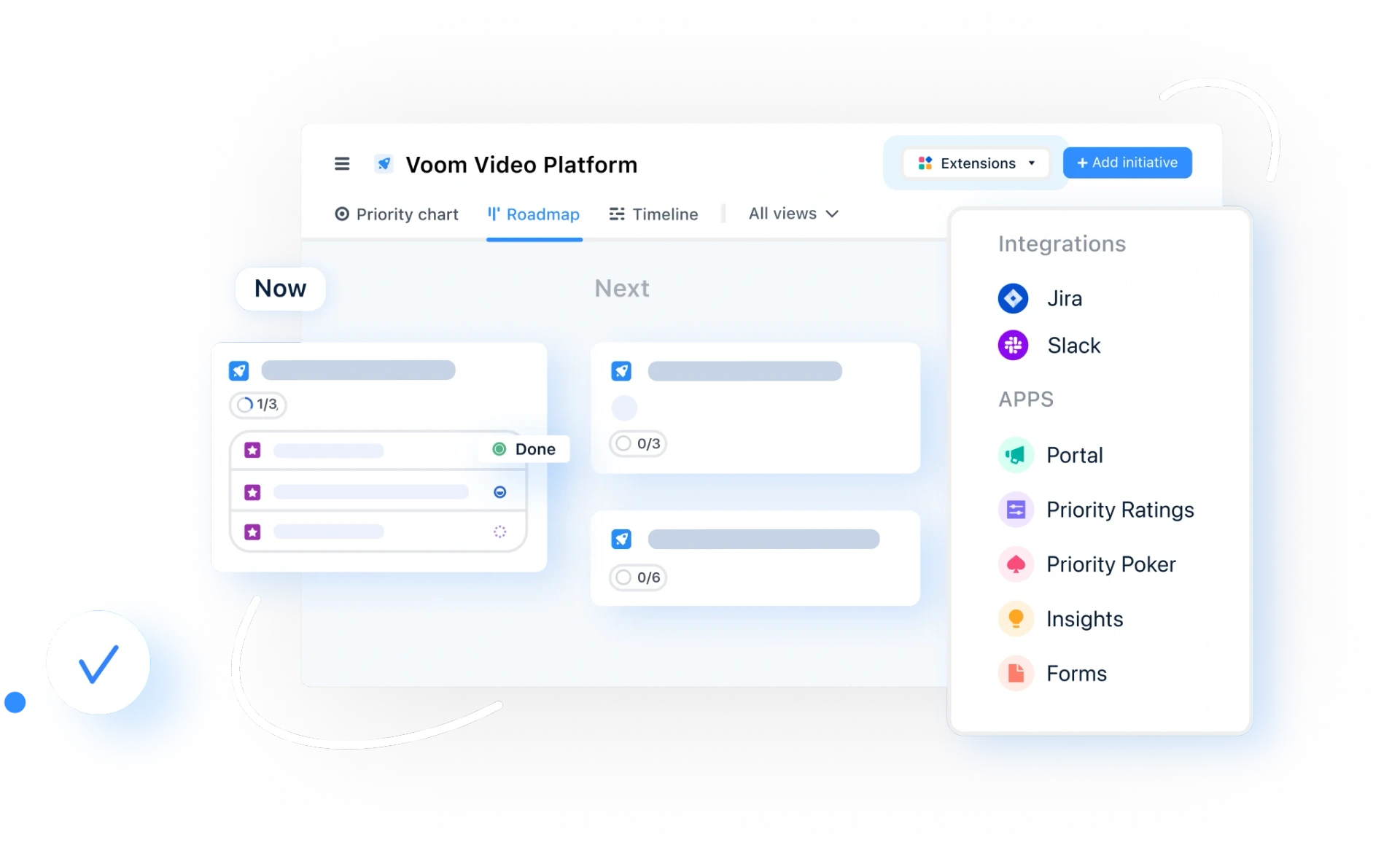 Priority Poker is a revolutionary new way to benefit from team wisdom. You can now invite experts to your prioritization workflow and benefit from more objective decisions and greater alignment. 
Check out the video below and this help article to learn how to democratize prioritization with Priority Poker.
Prioritization before Priority Poker
The way airfocus users prioritize today often looks like this: The team goes through the airfocus scoring board on the item view and collaboratively discusses and rates items one by one.
This workflow is great and a major improvement to how roadmap decisions were made in the past (mostly in overcomplicated spreadsheets or even completely unstructured). 
However, this way of doing things does not prevent some major flaws that could cause bad decision-making: 
People tend to influence each other (A say an item is a safe 9/10, B will most likely also pick a high number).

Extroverts intentionally or unintentionally overshadow introverts.

Prioritizing with a big team becomes hard to manage.

Including remote contributors in the flow is even more difficult.
The benefits of Priority Poker
We believe that outstanding decision-making at the core needs two ingredients:
A professional and integrated prioritization system.

Healthy discussions about your prioritization ratings from ingredient 1 and the inclusion of different opinions about what the future will bring and its impact on your plans.
With Priority Poker, we're giving you a powerful tool to solve these flaws and democratize prioritization.
The feature will allow you to invite others to a rating game. People can even join from their smartphones, and you will all rate items one by one. After flipping the results for an item, you will see who rated how and, more importantly, where ratings differ. We'll then suggest smart averages and make the whole prioritization workflow much more collaborative that way.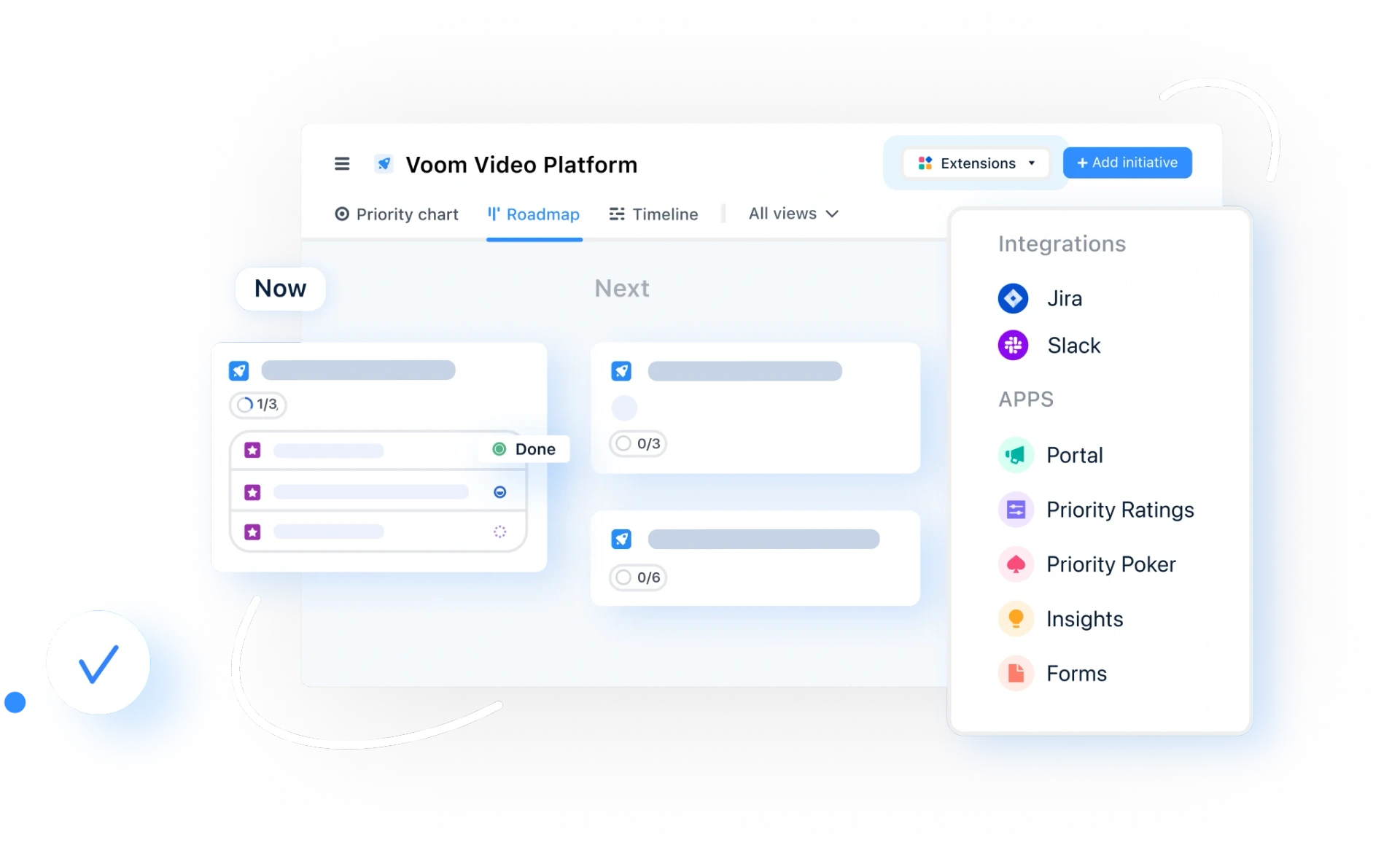 This is how it works
Let's start a high-level Priority Poker walkthrough. If you want to learn more, please check out this step-by-step help article.
For any poker game, there is one game-admin and multiple (potentially unlimited) players.
As an admin, create your first poker game by selecting Priority Poker on the airfocus items' view.
Add items to your rating backlog. Use the filters to define what to include in the game (e.g., only include items from the "Product team" group).
Invite other players (your experts) to join your game. They can join by scanning the QR code with their smartphone or by using the provided game link. If you, as the admin, also want to participate, we recommend joining by QR (as you might share your admin view on a screen that is visible to the team).
Select the item that you want to play first. Once selected, the item ratings will be enabled for all players in real-time.
As an admin, see the rating progress in real-time (here on a smartphone). You can flip/show rating results at any time, but why not wait until everyone is done. You can also replay or postpone the item at any time.
Once unveiled, you'll find your rating results and different supporting values like minimum/maximum ratings, an agreement value (whether the rating agreement is low, medium, or high), and a rating distribution chart. By default, airfocus sets an average rating (smart suggest), but you could also change it (how dare you ????). You can now also see who rated how for each of your criteria by clicking the small arrow on the right. Once you're confident with the ratings of your played item, simply set your ratings.
Congratulations. You completed your first item. Find all successfully played items in the "Prioritized" container below the item backlog.
Any airfocus admin or editor can initiate or join a game. Additionally, we introduced a new user type called "contributors," and they can also join games as players. For the launch of Priority Poker, contributors will be free of charge. In the future, they need to be purchased in bundles of 5 at a discounted price.
As always, we'd love to hear your opinion on the stuff we build. Please get in touch via chat or social media with your Priority Poker stories, ideas for improvements, and questions.
Give airfocus Priority Poker a shot and sign up for 14-day free trial. airfocus also integrates with all of your existing workflows and tools like Jira, Asana, Trello, Zapier and more so you can get started in minutes and have your content synced across all your tools.