The key to building successful products is to shed our project mindset and adopt a continuous discovery one, instead. That's the belief of author and product discovery coach Teresa Torres.
Product management is constantly evolving, and processes come and go during our search for the perfect development workflow. Continuous discovery is just one of the new processes that have come from the notable shift from output-focused to customer-centric outcome-based metrics.
In this blog, we look at what continuous discovery is and how the continuous nature of continuous discovery can be used to improve competitor benchmarking, too.
Templates
Get started with product
management templates
Find template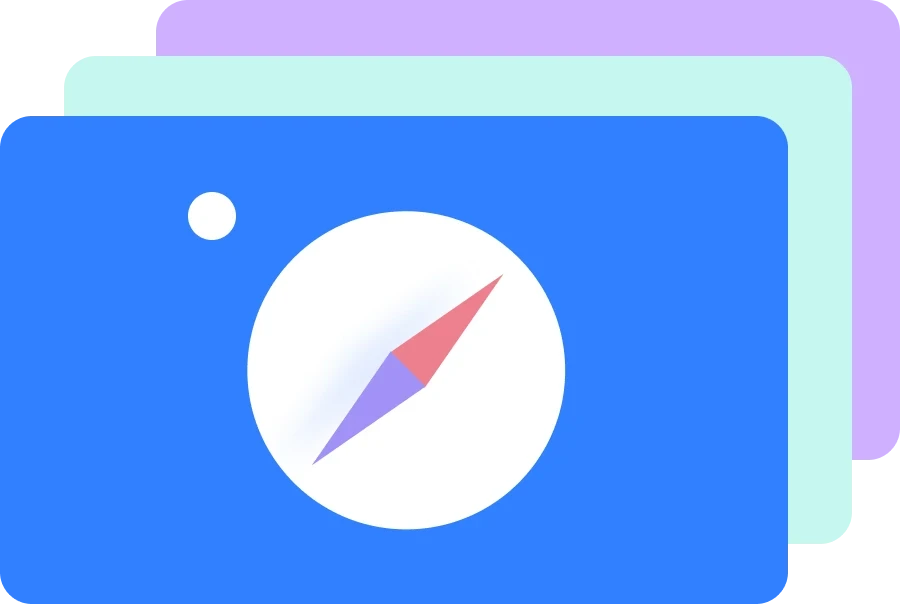 What is continuous discovery?
Torres defines continuous discovery as: "Weekly touch points with customers, by the team building the product, where they conduct small research activities, in pursuit of a desired product outcome". 
And each word of that definition has been carefully chosen by Torres to accurately represent what she thinks continuous discovery brings to the product management process.
Benefits of continuous discovery for product teams
Continuous discovery helps product teams evolve and refine their ideas in a customer-centric way. 
It encourages the product team to continually search for new information about user needs. And to use research activities, such as regular customer interaction and monitoring trends, to uncover product experience insights and user behavior data that could provide an opening for a new project.
To do this, the team needs to start by defining a clear outcome. Once you have the outcome, you can start working on the solutions. To come up with the solutions, the team needs to discover opportunities. This is when the product team will start interacting with their customers on a regular basis.
Weekly conversations, as Torres recommends, allow for plenty of new insights from the customers. If you leave too long between conversations, the customer may forget their idea or issue and the product team loses out on an opportunity.
When should continuous discovery be used?
Continuous discovery isn't going to be a perfect fit for every product team. The payoff can be great, but there are risks involved, too. The introduction needs to be handled carefully to reduce disruption and continuous discovery requires continuous maintenance by product managers. 
Of course, it's important to consider that holding weekly customer interactions requires a significant portion of time that would otherwise be spent on actually building a new product. 
Product managers using continuous discovery should be cautious and consider how this extra work can affect the team both in terms of productivity and workload.
What is continuous benchmarking?
In a product management context, benchmarking means looking at how direct and indirect competitors achieve what you want to do.
Continuous benchmarking combines the traditional benchmarking process with the principles of continuous discovery.
The market is constantly moving while businesses try to navigate the ebbs and flows. To keep afloat, businesses need to be constantly bringing new ideas to the table understanding how those new ideas would fit in or disrupt the current competitive landscape. 
So, why is it so common to benchmark during the product planning stage and leave it at that? 
Torres might believe in weekly touch points with customers. But when it comes to competitor analysis, the more frequent you can do it, the better! 
To get the most out of the continuous benchmarking method, your team should be keeping track of:
Trial versions of competitor products - Many businesses use trial periods to attract new business. This can be used to your advantage as you and your team can get hands-on with your competitors' products without giving them any money! 

Competitors' blogs - Blogs are a great marketing tool to draw in businesses looking for specific solutions — and they often contain a lot of information on how your competitors handle processes!

Competitor analysis summary reports and review websites - These are great sources of unbiased insights and can unveil how your competitors are really performing.

Social media - Take a peek at LinkedIn to see how other product managers structure their teams and what positions are being hired for. Check team managers' Twitter accounts to see what their reflections on team management are. Newsletter
Cut through the clutter of
PM Content

with our bi-weekly digest Sign up
Introducing new ways of working — like continuous discovery and continuous benchmarking ' may take a little time. But the positive impact of doing so far outweighs the initial investment. 
For more product management tips and insights, stay up to date via the airfocus blog.