Once upon a time, building a client base for a business was all about shaking hands.
That face-to-face, one-on-one connection was important to fostering trust and nurturing strong working relationships.
In fact, for many companies, giving prospective clients the full office tour and swanky dinner was all part of the process. In 2020?
Well, let's just say things have changed a bit — but not necessarily for the worst.
While the remote working revolution has been accelerated by global events, the idea of working with clients exclusively on a remote basis is nothing new.
In fact, it's been happening for years already, with remote SaaS companies and agencies often working with clients on the other side of the world who know they'll never meet face-to-face.
So, if your clients are in one time zone and your team in another, how do you keep everything copacetic?
For that, you'll need the right tools for the job. 
But first, let's first address the potential pitfalls.
Templates
Get started with product
management templates
Find template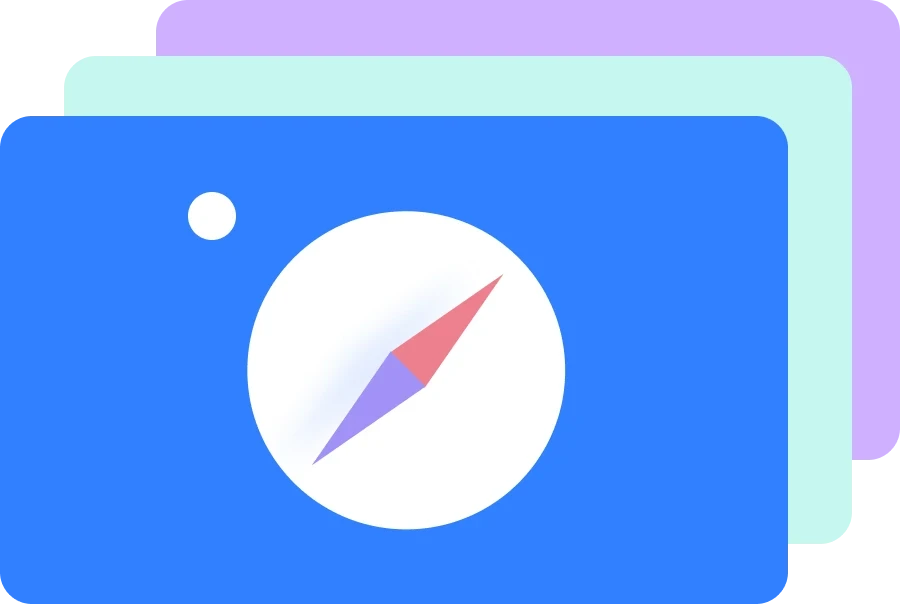 The challenges of working with remote clients: 4 things to keep in mind
Whether your team is delivering digital products to a remote client base or even working "side-by-side" with them on a digital basis, the process isn't always an easy one.
If you're now onboarding remote clients, too, even more adjustment is going to be necessary, and there'll be a fair few bumps on the road.
But don't worry — there are solutions to all of them.
Before we dive into these solutions, here are 4 challenges you might need to overcome in order to make a purely remote client book work for you.
1. Communication starts strong but begins to break down over time
There's no question that the most important aspect of any remote working relationship is communication. Naturally, when you're not in the same city — or even in the same country — it's not possible to simply drop by and check on progress.
That's why it's even more important to establish clear lines of communication and actually stick to them.
Even just one or two messages left ignored can lead to big problems when two remote teams are working together. So having a single, reliable line of communication is essential.
Beyond this, it's also a smart idea to set regular meetings to make sure that both sides of the relationship are totally in sync.
We all know how easy it is to skip a catch-up meeting, but this can soon lead to a snowball effect — one that risks derailing the whole project.
2. Lack of an established roadmap means deadlines are missed
If you've ever tried to take a road trip without a map, you probably didn't get very far. Or, at least, you didn't get where you were planning to go.
When it comes to remote projects, especially those with multiple stakeholders like product managers and owners, not having a shared roadmap for the project can be a serious thorn in the side of the whole enterprise.
Why? Because — and this is especially true for remote teams — people will simply work on what they think is important without considering the overall vision or progress of the project. This can lead to key milestones being missed and the project collapsing from the inside out. And that's not a good look for any business.
Plus, when you throw in a few clients — with conflicting visions of success and stage gates to achieve — then your already hard-to-manage remote structure gets that little bit more out of hand.
Luckily, as we'll soon see, there's a solution.  
3. Clients are using different technologies to achieve the same thing, leading to frustration
It's only natural that different organizations handle internal processes in their own way. Some might use Google Meet, for example, while others may prefer Zoom.
This is all well and good when all work is taking place internally, but what about when a third-party client enters the picture? It's here that things can quickly get muddy.
You might ask your client if they shared a particular asset, and they may respond by saying that they shared it via a platform you don't actually use. Suddenly, you're having to swap logins and jump from tab to tab — adding frustration (and lost time) to the process.
A lot of this comes down to communication (what doesn't with remote working?). But if you and your client can agree on a shared platform right at the start, then these issues will disappear.
4. Differing visions of the end product results in mismatched expectations and disappointed clients
When you first sign up for a new remote client, it's often all sunshine and lollipops.
You're totally in sync, fully aligned on goals, they know what they want, and you know your team can deliver it.
But as time goes on, this halcyon vision can change a little bit — especially if you're not using a roadmap or prioritizing your workload. In these situations, there's a good chance each side of the relationship will start doing things their own way.
Then, when you eventually come back together, your outputs and visions are totally out of whack.
Again, a lack of oversight of the working process has led to a mismatch of expectation vs. reality and potentially caused you to lose a client.
So, what's the solution here?
Mercifully, we've got an answer to that, too.
How to overcome the challenges of working remotely (with the power of remote tools)
While there's no question that all of the challenges listed above are frustrating and potentially damaging to relationships, they're also very avoidable.
As almost all of us learn how best to handle our working life in the new world of remote work, it's essential to be aware of the digital tools available to make this process easier.
All of the frustrations, all of the misaligned project vision, and all of the painful radio silence can be resolved by using a simple digital platform that anyone can access from anywhere in the world.
So what are your options? We've got you covered.
Here's a selection of digital roadmapping, prioritization, communication, and collaboration tools you can use right now. Roll one of these out between you and your remote clients, and you may just solve every challenge you've ever faced.
We wouldn't be doing our jobs right if we didn't mention our very own airfocus.
Designed with the sole intent of making prioritization easier across large teams (especially remote ones), airfocus has evolved to become a far more wide-ranging roadmapping platform. We leverage time-tested prioritization frameworks, like the RICE model, to make it easier than ever before to make decisions as a team — even across oceans.
Beyond that, airfocus' advanced roadmap features make it easy to share a roadmap, refine that roadmap, collaborate on, and then track progress towards the end goals. Need a little help prioritizing in a fresh, engaging way? Try our Priority Poker tool for yourself. 
How much? For teams working remotely, we recommend our Team package, starting at $49 per user per month.  

Free trial available? Yep! Try a 14-day trial on us. No credit card required.

Where to find out more? You're already where you need to be. Newsletter
Cut through the clutter of
PM Content

with our bi-weekly digest Sign up
Let's begin with the cornerstone of remote working: communication.
Slack is a digital communication tool designed to make it easier to stay in touch with teams, no matter where they are in the world. Similar by design to the chat rooms of yesteryear, Slack allows you to create dedicated channels for specific projects, @mention people to bring them into the conversation, and use the platform on practically any device (except maybe your smart fridge).
If you're looking to build a remote working relationship with your clients, Slack is a scalable chat platform — one that can essentially replace email altogether.
How much? Slack starts at $6.67 per user per month when billed annually.  

Free trial available? Yes. Small teams can use Slack for free with a limited feature set.

Where to find out more? https://www.slack.com/
Some of the world's best ideas have emerged from the tip of a dry marker on a whiteboard. But in a digital-first world, how can remote teams replicate this same experience of discovery? That's something the online whiteboard platform Miro is set to change.
As simple a concept as it sounds, Miro offers users the ability to collaborate on a virtual whiteboard space, adding sticky notes, drawing colored areas, or even building workflows and diagrams. While Miro's tool-set isn't enormous, it does offer complete freedom for remote teams to brainstorm, plan, and design workflows in a truly visual way.
How much? Miro starts at $8 per user month when billed annually.

Free trial available? Yes. Miro offers a totally free plan with a limited feature set.

Where to find out more? https://www.miro.com/
If you're serious about communication with your remote clients, Microsoft Teams is a solid option. It may not offer the same level of roadmapping and prioritization as other tools in this list, but it's a great shout for everything else.
From text chats to phone calls, shared office files to real-time collaboration, Microsoft Teams was built from the ground up to enable remote working. It also offers scheduled video calls, meaning you can use it to keep lines of communication open on both an ad hoc and a regular basis.
How much? Teams is available as part of Microsoft 365, which starts at $5 per user per month for business use.

Free trial available? Yes.

Where to find out more? https://www.microsoft.com/en-us/microsoft-365/microsoft-teams/group-chat-software/
Want to make working with remote clients a breeze? Say hello to airfocus
As a SaaS company, the team at airfocus has a wealth of experience in working with remote clients. We understand the pains and gains so well, in fact, that we built an entire tool around the idea.
If you've found the process of moving to a remote arrangement with your clients difficult — or you're just looking to take the first step — airfocus is here to help. Designed to supercharge your workflows and empower you to master prioritization, it's the perfect tool for remote teams.  
Still not convinced? Try a free 14-day free trial and take the platform for a spin.
We're sure you'll love where it takes your business.