Let's be honest, you probably were not waiting for airfocus to ship a better version of status tracking (even though this new version really is magnitudes better). As a product manager, you're working with status every day, it's probably like water for a fish, and you barely realize it's a thing. It's such a fundamental concept to organizing workflows, it's easily overlooked.
This is exactly why we set out to make it better.
To do that, we first wanted to understand how product managers work with status daily. We were theorizing that it's probably the first thing and the last thing being looked at in a day. It's answering the basic questions of:
What's on the backlog?

What's being worked on?

What's finished?
Really powerful status indicators bring alignment to a team. Or seen differently, it doesn't help when you assume items with the status 'waiting' are a may-be-done, whereas your colleague thinks that they absolutely have to be done - just not now.
Status is the essence of bringing your product work to life - Malte Scholz, CPO
This alignment problem magnifies when multiple stakeholders are working across multiple products or levels of hierarchy with the same items. People working on delivery might need detailed status sequences and product leaders are just looking for a high-level overview of what's happening on the strategic roadmap right now.
Why do you want to align? You want to make progress (read: deliver customer value) and you want to understand how much you're making right about now. This is as true for a single product as it is for a portfolio of products or a product hierarchy. Status needs to be able to do this for you.
On a journey to the best status solution
So, every product manager loves shipping features fast and delivering that value rather sooner than later. This is also what we at airfocus thought when we first talked about the concept in 2020 during our big makeover of the platform. We actually got so far as to implement the necessary backend functionality in 2021. From there we assumed it shouldn't be too hard to get the feature out the door.
Well, we were wrong.
It turns out status touches airfocus at the (frontend) core with lots of steps needed to make it work smoothly with all views and functions. Let us give you some background on these difficulties.
Thanks to custom fields it was already possible to handle status in airfocus before. Looking at the product usage data as well as user test results, we noticed a lot of users were doing just that: creating a simple select field with whatever definition of status came to their mind. While this is a great benefit of modularity, it's increasing the difficulty of alignment at the same time. How is the whole team going to understand what my individual single select Status field means? This turned out to be especially challenging in multi-workspace setups with extensions enabled.
There was another reason for thinking deeply about how status worked. We have some further ideas at airfocus that would take Status fields as their foundation. Think of status-based workflow automation for example. Without a dedicated field, these seemed hardly possible. Status categories with universal meanings for custom statuses are a key to unlocking this. Status categories are a shared language that different workspaces and teams can use to communicate with each other.
Both the above needed to be taken into account during product discovery and delivery. On top of this, the new Status field needed to interact with the rest of airfocus just as single select fields do. This created complexities so great, we took until now to finally release our new Status field. Ok, we also delivered some other features in the meantime - proper prioritization be thanked.
The best of both worlds: custom statuses within fixed categories
One of airfocus' core benefits is its modular architecture. All parts of the system can be flexibly used with each other. It's built for unique teams with unique workflows. It works how you do, and not the other way around. We wanted to incorporate this logic into a standardized Status field, taking energy from the seeming paradox of increasing flexibility by taking it away.
What is the solution? Adding categories to custom statuses.
We're keeping the modular principles while making alignment easier. Status categories enable new, dynamic views for different stakeholders and come in handy for portfolio management.
So, what does it look like in practice?
There are three fixed global Status categories - Draft, Active, Closed - with the option to create as many statuses per category as you need to organize your team's workflows

With Hierarchy enabled, you can track progress on parent items based on closed child items
Each category follows its own business logic impacting your workflows. For example, closed items advance progress, and draft items are not being shown on share links or portals.

You can use Status categories as board columns or swimlanes to group and visualize what's in Draft, Active, or Closed. This is especially useful for different levels of granularity.

You get notifications for status changes on assigned items or by 'watching' them
We'd like to point out some things that will be possible in the future. Obviously, we don't want to overpromise here (which product manager ever wants to do that?), but let's do it anyway.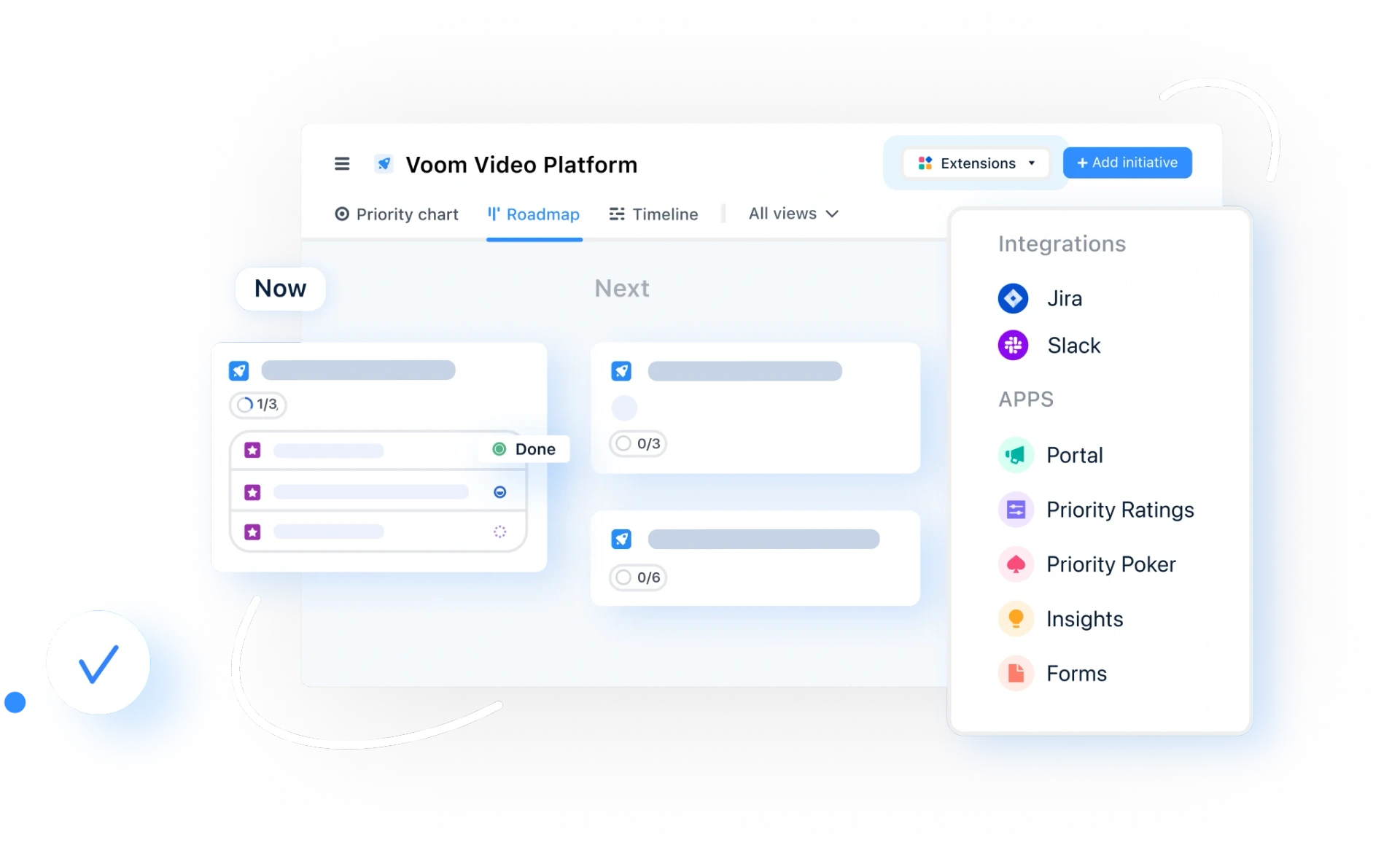 The closest next release is the incorporation of status into OKRs and goal-setting for airfocus. A bit further away we're looking forward to integrating status into dependencies for workflows with conditions or utilizing it in automation. Wouldn't it be cool to send an email to feedback-givers when closing an item while also automatically updating your portal card and ordering a celebratory gift for your team? Well, that last one might be too far-fetched - the rest we're really excited to deliver. 😜
We're looking forward to you exploring this new, fantastic feature that really cost us more sweat and tears than we originally anticipated. Classic product management, really. It's what makes this profession so challenging and fun at the same time. This is why we're building airfocus, so that more people will build great products.