As 2020 approaches, it's time to start planning for next year.
For some people, this can be a difficult task, but if you're a product manager, then this list should come in handy.
Today, we're going to list some of the best product management conferences of 2020. This list will update monthly to keep you updated on the best product conferences you can attend in 2020.
Product management conferences are a great way to expand your network, learn from others, and even make professional connections.
Needless to say, they are a great way to spend your time if you're looking to knock this whole product management thing out of the park.
Without any further ado, these are the best product management conferences of 2020.
Templates
Get started with product
management templates
Find template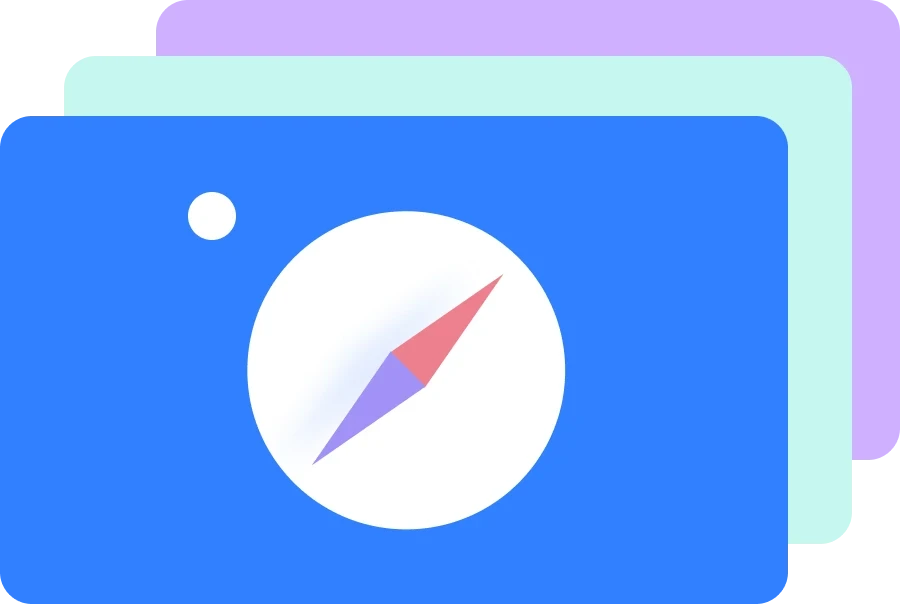 Mind the product
Mind the Product originally started in England, but over the years, it has since expanded. Now, there are 5 locations and dates for this prestigious conference:
Manchester, England - February 6-7, 2020

Singapore - March 30-31, 2020

Hamburg - June 24-26, 2020

San Francisco - July 13-14, 2020

London - October 1-2, 2020
What makes Mind the Product such a great product management conference isn't the fact that you'll find the best advice, but the fact that it's possibly the largest network of product managers in the world.
The congregation as a whole boasts some of the most revolutionary minds in product management. You'll definitely leave feeling inspired.
JAM Product Leaders Weekend
On the weekend of May 14-17, 2020, product managers worldwide will gather in Wales, UK, for JAM product leaders weekend. If you take a look online, you'll see that this is a much-recommended product management conference by industry leaders worldwide.
What makes JAM different is its approach. While most conferences talk about tools and techniques, JAM focuses primarily on you as the product manager. In fact, they say this:
"Dear Product Leader,
Your biggest strength is not your MacBook or your favorite roadmapping tool. It's you. We created this Weekend because we know that you are often neglected in favor of delivering features and meeting deadlines. Hosted in the beautiful Welsh countryside, this experience is designed to help you connect candidly with peers, grow your product leadership skills and solve your biggest challenges together. Now in its second year, this is the only immersive event for passionate product leaders like you."
The conference itself has a lot going for it. Within these 3 days, you'll be pretty busy. This is what you have to look forward to:
8 talks

5 structured group discussions

4 outdoor activities

Luxury accommodations

And the promise of some amazing food
JAM Product Leaders Weekend is one of the best product management conferences of 2020 and looks to really impress again this year, as it has many times in the past. This is definitely one to check out!
Atlassian Summit
Since Atlassian makes a tool for teams to collaborate, it's no surprise that the Atlassian Summit product management conference is focused on teamwork. On March 31- April 2, 2020, Teams from around the world will gather in none other than Las Vegas, NV.
At kick-off, there is an Atlassian product training session. But after that, there are keynote speeches from product leaders and innovators that will make a mark. 
Although Atlassian Summit is a great place for product managers, it's not specifically for them. In fact, you'll find a huge variety of experts ranging from UX/UI designers and developers to marketers and SCRUM masters. All-in-all, this is a very, very good place to be to expand your network and learn a thing or two.
If you can't make it to Vegas, don't worry. Atlassian hosts two additional events throughout the year. One will be in Europe, and the other in California. So mark your calendars and check your schedules. This is a product management conference you won't want to miss.
ProductCon
ProductCon is a one-day event that will take place at several locations around the world during 2020:
Because of its expansiveness and diverse attendees, ProductCon is definitely a product management conference you'll want to consider.
There will be several keynote speakers from industry-leading tech companies there to share their experiences and inspire you.
There's nothing really outspoken about this conference other than that it's typically pretty easy to get to for most people, and it doesn't take up more than a day.
Hosted by Product School, this conference has a unique place in the world of product management conferences and should be on everyone's list for 2020.
The Product Event
The goal of The Product Event is to engage all product managers through leadership to motivate thought and inspire positive change.
Hosted in Chicago for the past 11 years, product managers, designers, innovators, marketers, and many more have found themselves attending this event.
Each year has a theme, and this year, you'll get some massive insight into product management from 2 angles: AI & advanced tech and experience design. But besides that, the focus will be on leadership in product management and the fundamentals of being a product manager.
As a 2 day event, there are many notable speakers each day. To name a few for 2020:
Kelly Vincent - VP and GM of consumer selling @ eBay

Parag Vaish - Head of Digital Product @ Tesla

Eugene Roytburg - Managing partner and Growth and Foresight Analytics @ Fractal Analytics

Judy Schieve - Senior Product Planning Manager @ Motorola
It's an impressive lineup, and I do not doubt that you'll leave with plenty of new insight for 2020 and the many years to come. Newsletter
Cut through the clutter of
PM Content

with our bi-weekly digest Sign up
Wrapping things up
There are plenty of product management conferences for 2020. As a result, we plan on adding more conferences that you can attend in 2020 every month.
So make sure you bookmark this page to always be up to date with the coolest product conferences.
The truth is that there will always be opportunities to learn and grow as a product manager. These conferences listed above and the hundreds more that will take place this year are great ways to expand your knowledge and to grow.
With that said, and with a full year of success ahead, try to attend at least one or two of these conferences this year. You never know what you might take away. Best of luck in 2020!