Product managers, especially product managers who are senior, need to understand how to assess teams and align those teams on a product strategy. Operationalizing product strategy, and thinking about product strategy questions as you walk into an interview is important to move forward in any senior product management process. 
Think about product strategy questions as an opportunity to show off your ability to move the chess pieces on the board, and the interview as the way you'll be able to do that. 
Before we get into the questions, it would be helpful to talk about what product strategy is, and afterward, we can talk about what questions you'll receive when it comes to answering product strategy interview questions.
Templates
Get started with product
management templates
Find template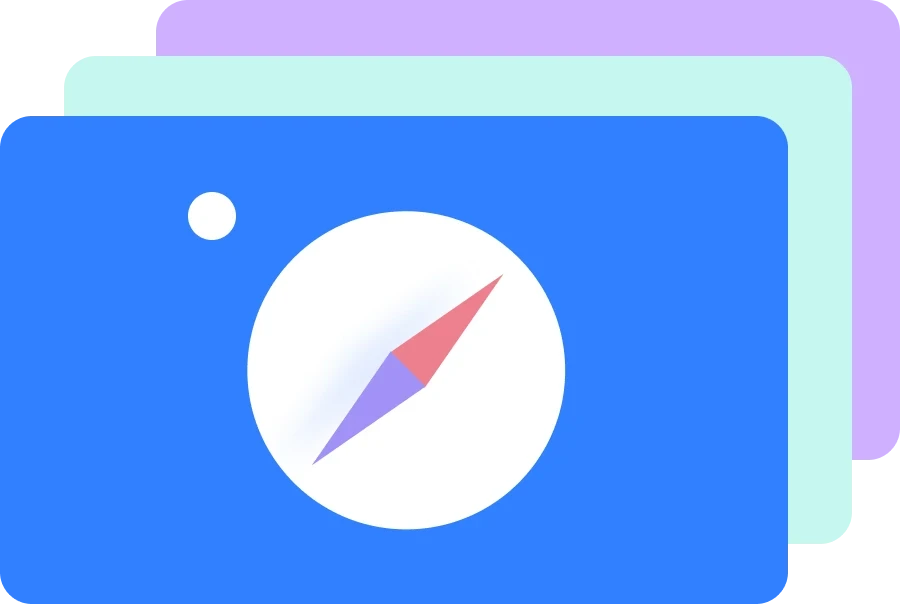 What is product strategy?
A product strategy is an artifact that helps a product team communicate its plans for the business. The document is a high-level plan describing what problem the product resources are looking to solve, the bets that the business is looking to take, and the resources that the company has to accomplish these bets.
The strategy should take into account the company's strengths and weaknesses, the competitive environment, the needs and wants of target customers, and the company's overall business strategy. 
The product strategy makes the product vision, an artifact that focuses the company on what the product's aspirations over the next 3-5 years are, into something tangible. It represents the major problem that the product management teams need to solve to get to the next step of the vision. 
A good strategy helps accelerate decision-making for any team that interfaces with the product team. When you are talking about an interview question, the person asking it is trying to understand how you think, not just about strategy, but also how you understand problems, how you think about placing bets, and how you'll communicate the tradeoffs that will come from executing the strategy. Let's talk about that, and more below. 
How do you prepare for a product strategy question?
When the question of product strategy comes your way, there is an opportunity to think about strategies you've seen in the past, and talk about what made them good or bad. Before you walk in the room for the interview, it's best to sketch out what you've thought about the product strategies you've used or created in the past. 
By thinking about the product strategies of the past, you'll have some framework of what went well, and what didn't. 
Here are some important questions to think about when you are sketching out your opinion on previous product strategies. 
1. What was the problem that the product strategy meant to take on? When thinking about this problem, also take into consideration what business objectives were tied into solving that problem. The interviewer wants to know how you are able to communicate, and throwing in some insight from the overall business shows that you are able to connect dots. 
2. What solutions came from the strategy? No company wants to just get a strategy, they want to see what changed as the result of implementing the strategy. Ask yourself, what features came from the work you did when making the strategy? Which ones lived up to the bets that came from the strategy you created? Which ones didn't? When thinking about the ones that didn't - have a reason why, as being able to explain a failure is what the better interviews will ask for. 
3. What was the hard part? Good interviewers will ask what was difficult, so having an answer prepared will put you ahead of the game when it comes to answering this question. They know that turning the strategy from a piece of paper into action is a difficult task, so be honest, what didn't go well, and how did you make your way through it?
Examples of strategy questions
Strategy questions are not new in big organizations like Google and Amazon. One example of such questions is – "What change or step would you implement if you were the CEO of Google?".
Such questions might make your brain run 10000000 kms an hour, but here is the good news: If you know the approach to answer the questions, the work you've done above will make things easier. 
Here are some questions that may come your way that can hone the prep you've done:
What are the revenue, revenue, profit, and market share targets that must be achieved?

How are those objectives and targets allocated to market segments and product lines?

Are there any financial boundary conditions or constraints? (i.e. research and development expense?)

What are your target market segments?

Do the segments that you are targeting change over the strategy period?

What market segments are you specifically not targeting?

What is your unique value proposition?

How does your roadmap compare with your competitors?

What key technology developments (i.e. inventions) does your roadmap depend on?

What is the product architecture strategy to address product performance requirements?
Product strategy interviews are hard
But not impossible to get over. 
By having a clear understanding of product strategy, and looking at older products, you'll have a clear path in making the best decisions when it comes to preparing for product strategy interview questions. 
The key to success is preparation and that is no different for product strategy. Newsletter
Cut through the clutter of
PM Content

with our bi-weekly digest Sign up