The product backlog is a dynamic and living document that contains a business' task-level priorities, offering your team a clear vision for the upcoming sprint.
As the product backlog evolves, some important tasks may get pushed to the back of the line.
New tasks may intuitively seem more urgent and take priority, making it tough to work through tasks in an order that offers value to the final product. 
This is what makes agile backlog management so important.
If no one is in charge of agile backlog prioritization, vital tasks could be ignored in favor of new, but less vital, tasks. This can lead to disaster further down the line as crucial product features are missed, forcing the team to rush to get them finished before a deadline.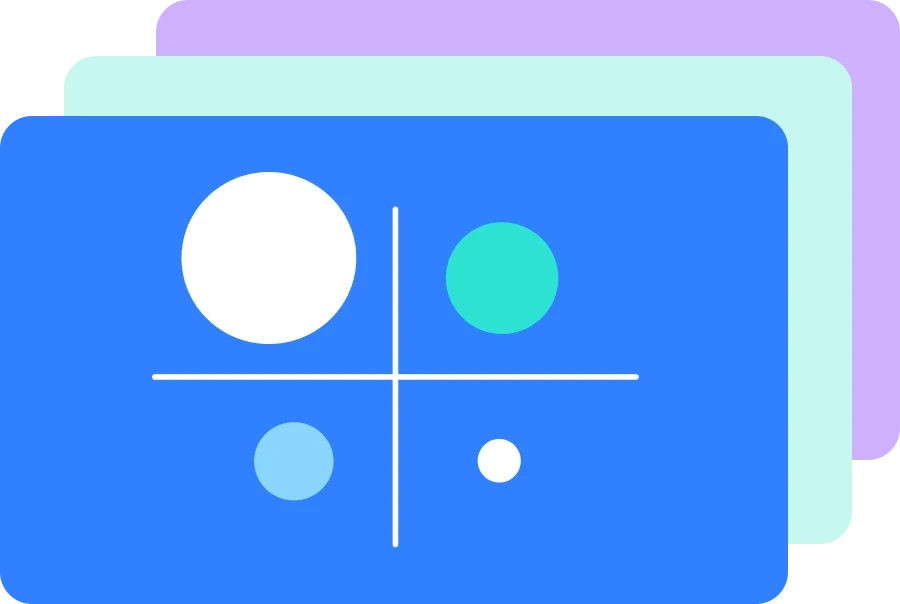 How do product backlogs keep your team agile?
Smart product owners will continuously groom the product backlog to ensure it stays up to date and can be shared with anyone who needs to know how the project is progressing.
This is extremely useful for agile teams, as the product backlog prioritization can spark meaningful discussions that keep everyone on the team on the same page.
As these discussions happen, the prioritization will continue to change. This is helpful for planning sprints within agile backlog management, as every task will be involved in the planning meeting.
If you're new to the world of agile, or simply want to brush up on your skills, make sure to download our free ebook. 'Agile: Best Practices and Methodologies' offers an in-depth look at what Agile is, how it benefits product managers and popular frameworks.
How can you prioritize a more effective product backlog?
Creating a product backlog can be tougher than it looks. As the project progresses, more tasks will find their way into the backlog. This can quickly turn a simple project into a never-ending stream of to-dos that may not always be well thought out. 
Without prioritization and regular grooming, the team could go through every task in the backlog to create a messy final product with more features than value. 
Follow these easy-to-implement tips to ensure your product backlog continues to be effective.
Keep product backlogs up to date
The product backlog should be a living document that is reviewed on a regular basis. As the project progresses, new tasks will be added to the backlog that will supersede tasks that are already on there. 
You need to update, prune, and prioritize your product backlog at least once a week to ensure your team only works on tasks that add value to the final product. 
Limit your backlog
It's important to remember that the product backlog isn't a list of every idea your team may have. As we mentioned, your product backlog can quickly spiral out of control as new tasks are added. 
To prevent this, try and keep the product backlog limited to tasks that can be completed within a single sprint. Not only will this stop the backlog from being stuffed with irrelevant tasks, but it will also help the team stay focused on the current sprint.
Pay attention to prioritization scores
Prioritization scores allow teams to quickly and easily sort essential tasks.
The airfocus Priority Ratings app helps you and your team objectivity rate your tasks to figure out what deserves their focus. The airfocus algorithm will prioritize items based on a user-defined set of value and cost criteria that can be customized to fit your needs.
Click here to learn how the air focus Priority Ratings app works.
What your backlog should (and shouldn't) be
Imagine someone from outside your product team wants to take a look at the product backlog; would you want to present them with a messy list of minor items or would you rather show them a well-groomed backlog with only relevant tasks? 
Let's assume the latter and take a look at some important backlog dos and don'ts of how to prioritize product backlog.
DO have a clear strategy for managing backlog
The product owner is responsible for maintaining the backlog, but that doesn't mean they are on their own. Everyone on the team could and should do what they can to keep the backlog up-to-date. After all, agile methodologies are about sharing responsibility between the entire team.
This can't happen if you use a complicated method of managing backlog. Keep it simple for your own sake, as well as helping the entire team.
DON'T estimate in hours
While sprints are specifically timeboxed, estimating a time frame for each backlog item should be avoided when possible. Forcing an item into a timebox can hamper the creative process and negatively affect the overall product. Your development team will start worrying too much about deadlines, which can result in rushed work with little value.
DO maintain your backlog
If left unchecked, the product backlog can quickly spiral out of control as the project progresses. As new items are added, product owners should look through the backlog to make sure everything on the list is still relevant. Otherwise, you may find your team working on items that no longer need to be included.
DON'T try to 'complete' the backlog
A lot of new product owners make the mistake of thinking the product backlog should be complete with every single task needed to build the product. This doesn't work with agile methodologies, as the project can change at the drop of a hat in search of the perfect final version.
Remember: The product backlog is a living document, not a finalized to-do list.
DO focus on 'what' and 'why'
Rather than focusing on how the product or feature will come together, product owners should keep the user story in mind. 
The product owner doesn't need to develop the product. They need to guide the development team with what the user wants from a feature and why they want it. This helps to keep the project in line with what customers and stakeholders expect.
DON'T hide the product backlog
The last thing you need is for your team to get confused, which is exactly why you should keep the backlog clear and transparent. Yet there's little point in keeping a well-maintained backlog if it's just going to sit in a Dropbox folder with no one looking at it.
Making the product backlog visible to everyone – either as a wall chart or a cloud-based document – ensures your team and stakeholders stay on the same page. Newsletter
Cut through the clutter of
PM Content

with our bi-weekly digest Sign up
How do you choose what to prioritize in your backlog when everything is important?
It can be easy for development teams to say that each item is as important as the last. But, as the product owner, you're responsible for making sure the development team works in a way that brings value to the final product. That means prioritization.  
Prioritization is more than looking at resources and timeframes. It's about analyzing feedback and market insights to understand which tasks may be more important. 
This can be a tough job, which is why we wrote the Ultimate Guide to Prioritization, which is packed full of tricks and tips to level up your prioritization skills.
To learn more about backlog prioritization, how to source valuable insights from your customers or anything else from the world of product management, airfocus is here to help.