Smart product managers and product executives know the benefits of having a targeted and customer-focused product strategy. But it's not enough to develop a product management strategy and expect it to yield results. You need to review and update it regularly to ensure that it's fit for purpose and reflects the short, medium- and long-term objectives you have for your product.
It's all too easy to lose sight of your product strategy – after all, most of us are caught up in our day-to-day priorities, and finding the time to link back to our broader business objectives can sometimes feel like one of your least pressing concerns. 
What's more, it can sometimes be the case that your strategy is more of an intuitive feeling - and exists entirely in your head but has never actually been written down. While this can work well in some circumstances, it will eventually be beneficial to take the time to write your product strategy down to make it more concrete and structured.
Templates
Get started with product
management templates
Find template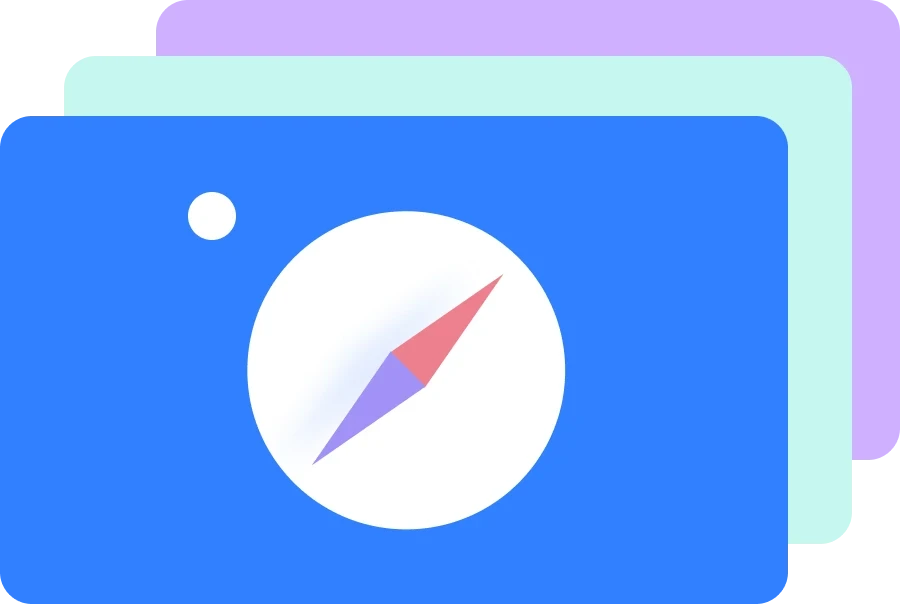 Linking your product strategy to your product goals
First, let's define what we mean when we refer to a product strategy. Essentially, your product strategy details the direction you want your product to take to achieve product excellence, allowing your stakeholders to focus on what is most important. A good product strategy consists of three parts: the product vision, the product goals, and initiatives. 
Your product vision is an important part of the wider product strategy, as it sets out information about your product's target customer, proposed market position, and competition in the marketplace. Crucially, it links all of these factors together to define how your product can succeed at meeting your target customers' needs uniquely. 
Here's an example by Tesla:  "Create the most compelling car company of the 21st century by driving the world's transition to electric vehicles."
Product goals are the second part of your product management strategy and add more specific details about what your product is aiming to do. It's crucial, therefore, that these goals are measurable so that you can measure your progress against them, and make sure that they are time-bound rather than ongoing. airfocus can help you to create a straightforward, targeted product roadmap so that you can measure and track progress against your product goals easily.
The third component in your product strategy is initiatives, which are essentially high-level projects and themes you use to achieve product excellence and your product goals. Examples of initiatives could be new product features or specifications.
Remember, the product vision will likely stay the same throughout the whole lifecycle, but the product goals will change, depending on what stage your product is at. Your product goals, however, will likely change quite regularly as they should reflect the most key and current priorities for your product.
Why you should update your product management strategy
It's quite likely that your product goals have changed since you first launched the product, and therefore your existing ones have become outdated. Don't panic – you don't necessarily have to reinvent the wheel as this is quite normal. You and your team already know what your current and possibly future product goals are. It's just that they might not be written down or formally integrated into your strategy yet. But it's important to do this, as it makes it so much easier to track and monitor your goals and measure your progress against them. 
So, what should you consider when updating your goals? First, consider your long-term vision for your product – this means thinking about the big-picture and defining how you want your product to be viewed by your target customer. Once you are clear on your overall vision of the product, you can break it down into a set of high-level objectives or steps you want to achieve to get there. One example of a high-level objective could be to increase revenue by 80% within one year or reduce customer churn by 3%. 
If you're struggling to define what your product goals are in words, switch your thinking up a little and think about what you would consider to be the most important success indicators for your product. 
For example, you may create goals related to user value, such as the product's cost/quality ratio compared to others in the market, or goals that focus on the product's usability. Goals relating to monetization are also important as they refer to the product's desired revenue and margins.
Define the initiatives needed to achieve product excellence
You're clear on what areas your updated product strategy should include and how to look outside your business to make meaningful and relevant changes to your product goals. But breaking this down into specific and measurable tasks and activities can be another big challenge. An effective way of doing this is to use a well-designed prioritization model so you can make a clear and objective decision about which initiatives will help you achieve your goals.
airfocus offers an innovative method for scoring your initiatives and activities against your product goals. Using your newly-defined product goals as your criteria, you can match and rate your initiatives against them to identify the tasks and activities that need to make it onto your roadmap. The airfocus scoring board is a great way to ensure that everything that you and your team do is aligned to meeting your product goals and, ultimately, achieving success with your product strategy.
What's more, it enables you to clearly lay out your product strategy priorities so you can easily track your progress against them and create a product roadmap. That way, your goals are visualized in a format that allows you to share them with colleagues or in presentations. Newsletter
Cut through the clutter of
PM Content

with our bi-weekly digest Sign up
The key elements of product strategy
Your product goals will be clearer and better defined if you have some clear and structured success indicators in mind. Here are some of the key ones.
Utilize your customers' expertise 
Many product managers have fallen into the trap of getting their team into a meeting room and brainstorming about how to create the perfect strategy for their product. While this is a key activity, it's imperative that you don't forget the importance of gaining feedback from your target customer group before formulating your strategy and goals. It's your users or customers who will tell you what they need and want from your product, what their current frustrations are with it and what would make them seek out your competitor. Make use of more anonymous ways of collecting feedback by sending out surveys through tools like Typeform or Survicate. 
Phone calls or sales team visits can be really useful ways to dive deeper into specific areas. But, online surveys have become a particularly quick and valuable feedback gathering mechanism, not least because they are simple and fast to complete and also let you easily create surveys that help you to find out what your target customers are thinking. Feedback collated by customer support agents can also provide valuable insights into customer opinions and common issues. Gathering those can be easily automated via Intercom or any other customer success platform.
Focus on the financials 
Whilst it's great to have the best quality product on the market at the best price, this means nothing if the product isn't making money and satisfying the return on investment for the company's shareholders or investors. Your product management strategy needs to address the critical question of return on investment and making a healthy, sustainable profit needs to be one of your primary objectives. 
Consider the competition 
Remember, it's not enough to consider how you want your product to be viewed in an isolated market – it's critical to address how to position it among your main competitors as well to ensure your strategy is as targeted as possible. Not really sure who your competitors are? You can find out more about them by googling similar products to the one you're offering, using business directories such as Crunchbase or Angellist, or checking crowdsourced review websites like G2 Crowd or Capterra.  Consider your product's place in its environment 
Don't neglect the wider forces that shape the environment your product is being sold in. You'll need to consider areas such as the economic, technological, political, and cultural situations that may affect and impact your customers' budgets and needs and your ability to generate demand for your product. For example, this could include poor economic circumstances such as a recession in a country, which could mean that your target customers have less disposable income in their pocket. Newsletter
Cut through the clutter of
PM Content

with our bi-weekly digest Sign up
Stay on top of your product strategy by updating it regularly
Updating your product strategy is a great way to review and reset the short- and longer-term goals that you have for your product. Doing so can ensure that your goals are appropriate and fit for purpose for the market that you are operating in and take your target market's needs and wants into consideration. Undertake this exercise regularly to stay one step ahead of the competition and keep your product's direction fresh and relevant.
Learn how to score your initiatives against your product goals or put the airfocus templates to test on your product with our 14-day free trial. airfocus also integrates with all of your existing workflows and tools like Jira, Asana, Trello, Zapier, and more so you can get started in minutes and have your content synced across all your tools.