We have some big news today – the new and improved airfocus is here.
What is airfocus, you ask? Well, it's not just another project management app. It is designed as a strategy addon that integrates with tools like Jira and Trello to fill the missing gap: identifying what a priority is and what is not.
airfocus is the most effective solution for your prioritization and decision-making needs. Have you and your team ever found yourself struggling when trying to decide on which initiative to implement next? Or what about the times you can't conclude on which pro and con hold more significance? Is an increase in revenue more significant than a strategic fit? Or is the time it takes to develop your idea more crucial than the marketing dollars spent? Comparing apples and oranges isn't easy, but thanks to airfocus – struggle, no more!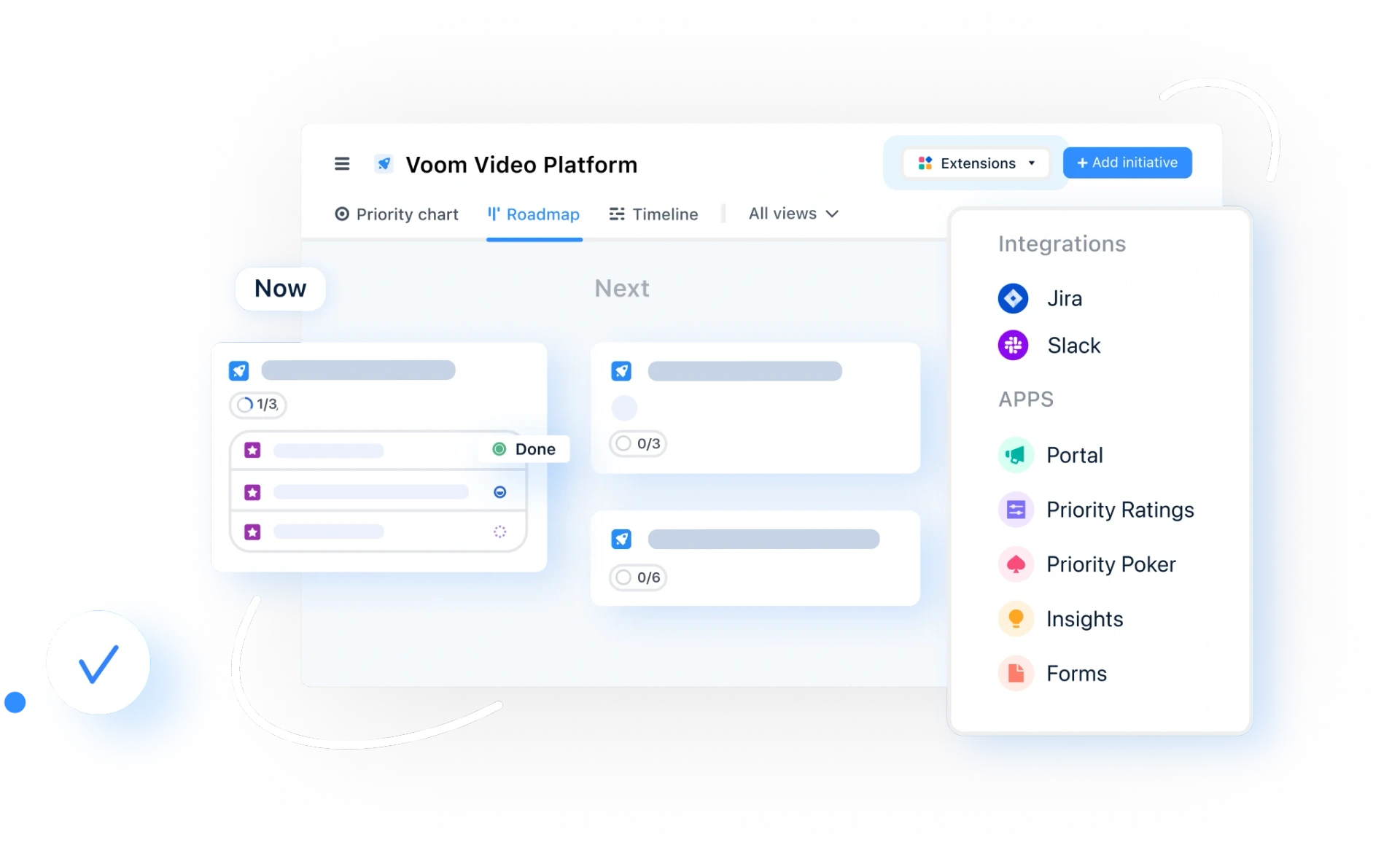 With the intelligent airfocus prioritization algorithm, you'll no longer need to rely on those gut-made decisions or worry about leaving your team and stakeholders clueless about the greater strategy and roadmap.
Sign up today for your 14-day free trial or learn more.
How it works
1. Choose your strategic drivers  airfocus provides you with ready-to-use templates built on the most effective decision-making methods. Choose one to get started or select your own custom set of criteria. 
2. Add your items  Select and add projects, ideas, and/or initiatives as items on your list. Or, use our integrations to import from Jira or Trello to sync your content across all your tools. 
3. Rate your items  Provide a rating for each of your items' criteria. You now have a prioritized list based on the factors & criteria you chose earlier. Ratings can now be monetary values, percentages, 0 to 10 scales, or even t-shirt sizes, allowing you to move your entire business planning to airfocus. 
4. Discuss, decide & share  As far as input goes, that's it. Switch to chart and /or roadmap view and start discussing priorities with your team and stakeholders. Make decisions on who, what, when, and share your roadmap to get everyone aligned.