André Cardoso is part of the business solution team of NAMOA digital, providing companies with solutions for digitizing workflows in maintenance, facilities and quality management. With hundreds of customer requests and with complicated roadmaps, the team's biggest pain points (similar to a lot of product teams) are the following:
Strategically structure and prioritize requests,

Decide where to invest team resources

Collaboratively prioritize in a time-efficient manner

Justify his roadmap decisions and to align his whole organization with his product strategy.
The team knew there had to be a better way and that's when they turned to airfocus.
A tool that fits team's needs
Before trying a number of tools, André and his team used excel files with formulas and multiple criteria to calculate a detailed priority for each idea and request. They also used Kanban boards simultaneously to visualize the items in relation to each other. Nevertheless, the process of hovering between endless excel sheets and Kanban boards significantly delay their workflows because they would always need to ensure that both of them sync up. This propelled them to start looking for an all-in-one product management software.
"We compared the softwares we had used so far and searched online for alternatives, but it seemed that no option was available for us to use just one software until we found airfocus. Then, everything changed for the better."
With airfocus, André's team was able to have a centralized tool which offers a visual overview of the requests, allow them to add documentation and comments on each item, manage features and initiatives on different views, execute detailed prioritization under multiple criteria similar to inserting formulas on Excel sheets, create clear roadmaps in minutes and so much more, all of which help his team speed up their workflows and product execution.
"We decided to try airfocus at the very moment we knew it existed – because it is just what we were looking for."
Customizable prioritization
One of the main challenges which André and his team were facing before was prioritization. Prioritization can be complicated when there are many criteria involved. With airfocus, prioritizing items and what to build next is a very straightforward process. André enjoys the flexibility of the tool when it comes to its customization which makes it possible to create criteria that fit his company goals or a particular project. The tool enables them to set the total priority calculation with fully customized weights down to each criteria (for example, values, costs, and more). André previously thought excel sheets were indispensable but now, he can finally set them aside and get rid of the pain of having to use multiple tools to prioritize.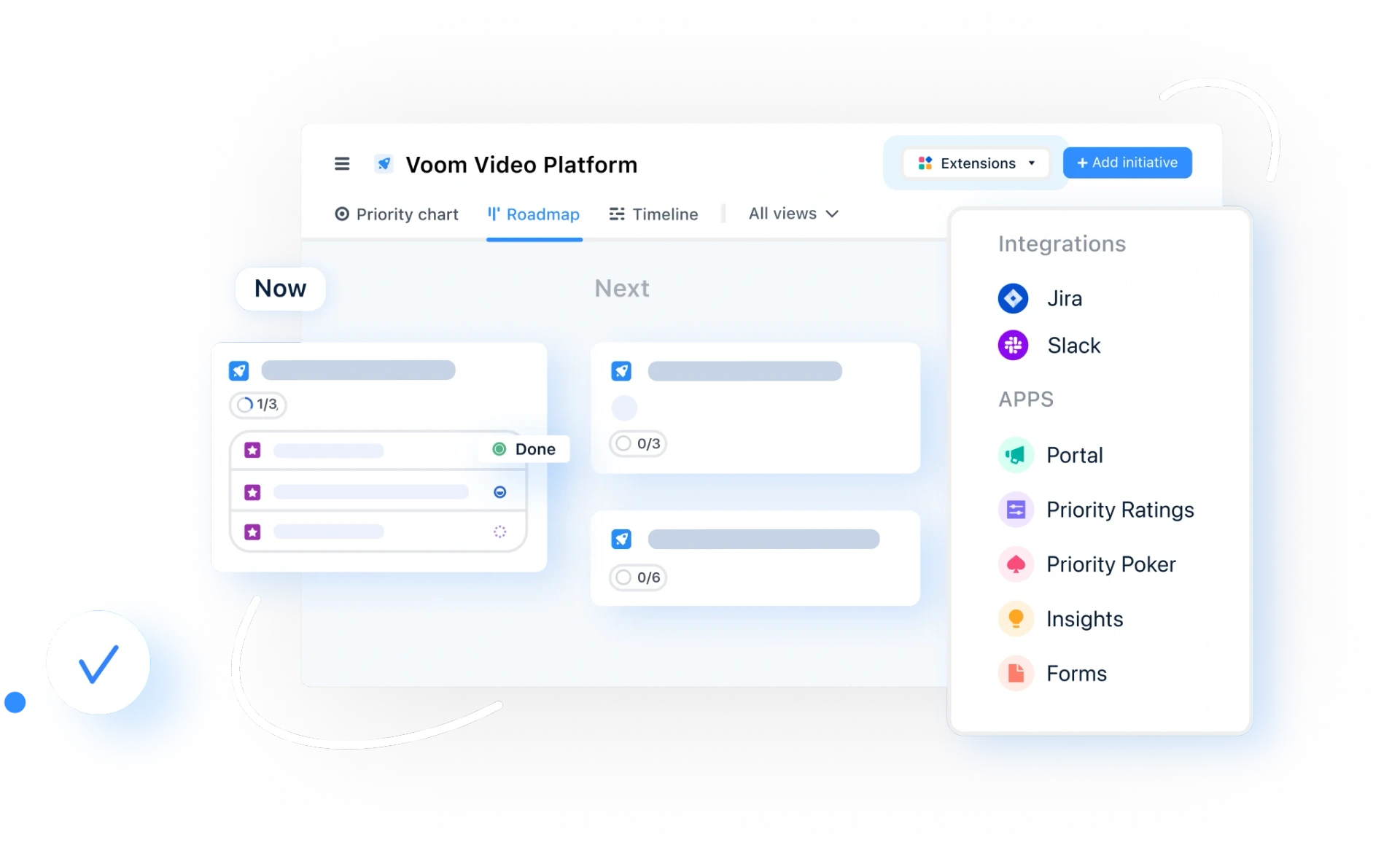 Getting everyone aligned
Before airfocus, André faced the challenge (as many companies do) of communicating his roadmaps to the relevant stakeholders, justifying to the team why some items should be done in a certain order and explaining why certain features or initiatives should be prioritized or discussed. airfocus' prioritization scores allow him to rationalize and support his product decisions for his stakeholders based on quantifiable data. To present his product strategy to different stakeholders, André uses his favorite feature on airfocus which are the different views such as Kanban view, item view, chart view and Gantt timeline view that helps him easily present high-level product plans and get everyone aligned.
Deciding what to build next together
André and his team are looking forward to using Priority Poker regularly. Priority Poker is an interactive, collaborative, and fun way to group prioritize and make decisions in the most time-efficient manner. He's excited about the idea that he can involve the relevant stakeholders, be it different teams or even customers, to collaboratively make decisions. With Priority Poker, André can predetermine items for team ratings, create a live or asynchronous game, grant permissions to individual criteria, ask stakeholders to rate, reveal and discuss the final points for the criteria to each item. In this way, prioritization meetings will be more productive and that product decisions can be made together confidently.
Seamlessly track the progress of all teams on airfocus
Instead of using multiple platforms like in the past, André uses the available integrations to help track and evaluate the progress from all teams in one platform. For example, airfocus' two-way integrations allowed him to not only share chosen items on Trello with colleagues in the development team but it also makes it possible to share Items with his customers who are working with Jira. In this way, he is now able to have a centralized view of all team's progresses which makes it a lot easier to manage.
" I noticed that [airfocus] has not only met the needs of my team, it has completely surpassed our expectations helping us achieve tasks once thought impossible."
The all-in-one product management solution
Above all, the NAMOA team has appreciated that airfocus is specifically dedicated to helping them define a strong product strategy that is well-communicated and agreed upon throughout the whole organization. While it's easy to add items and put it onto a timeline in any number of tools, airfocus is the only solution which gives you a holistic view of your product strategy by providing options to prioritize what to build next based on quantifiable data, building clear roadmaps that can be shared to cross-functional teams and involve all stakeholders easily to make the best product decisions.