HolidayCheck is a B2C online platform that provides package travel reviews and bookings in Germany, Australia, and Switzerland. With the pandemic hitting the tourism industry hard, HolidayCheck took this opportunity to innovate and rethink its business and product strategy to meet changing demands. We sat down with HolidayCheck's Managing Director, Vinzenz Greger to understand how his team navigated their way through the pandemic and how was airfocus able to help them prioritize and understand what had the most business impact during the challenging period.
Saying goodbye to rigid solutions
Before airfocus, HolidayCheck's product team relied heavily on using various tools to manage their product workflows, including Excel, Powerpoint, and Miro. However, as the business scales and new challenges came about, the team began to feel that those tools did not address the unique challenges they experienced within the ever-changing travel industry. For Vinzenz, these other tools complicated their processes and slowed them down significantly.
With impending changes to the business, they needed a modular product management platform that could scale with them accordingly. Vinzenz chose airfocus because it was able to help him solve the following problems:
Understand how much their work impacts the overall goal of the company in a data-informed way

Capturing, centralizing, and categorizing ideas and feedback from multiple stakeholders

Have a flexible and modular product stack that can scale with them as their business grow and adapt to changes
Understanding impact and effort
One of the biggest challenges Vinzenz and his team experienced before was identifying the impact and effort on different projects. Vinzenz is all about time efficiency and ensuring his teams work on the right tasks without wasting any resources. With airfocus, Vinzenz gained clarity and understood the importance of each tasks through metrics and data. airfocus allowed him to make data-informed decisions rather than rely on gut feelings or other teams' opinions. Based on the data, he can now show his teams why they should work on what and how much their work impacts the company's overall goal.
The beauty of airfocus is its flexibility. I created customizable prioritization frameworks and custom fields that fit our business needs. With airfocus, we could save precious PM time by focusing on the right things to work on rather than wasting resources on unimportant tasks.
Keeping track and organizing ideas
Before airfocus, Vinzenz and his team didn't have a single platform to capture, rate, and categorize different stakeholders' ideas which caused misalignment on company goals and to-do's. By offering the Priority Ratings app, Priority Poker app, and the Forms app, airfocus provided multiple solutions that solved the issues he was experiencing when organizing stakeholder's feedback.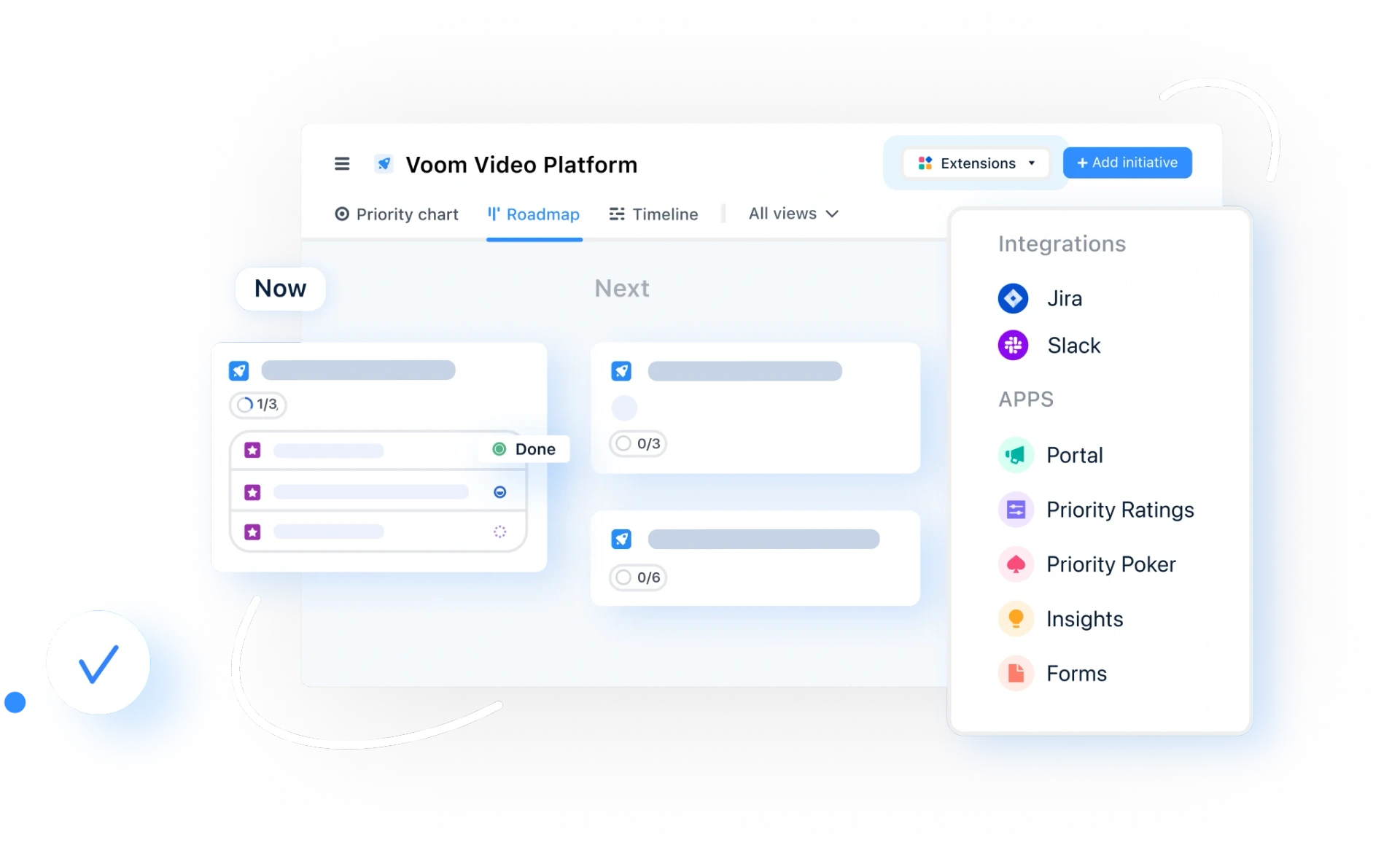 A success story during the pandemic
Having airfocus helped HolidayCheck create sustainable product management workflows, which helped them lay the groundwork to prepare for the sudden hit of the pandemic. 
The pandemic affected the tourism industry heavily, but Vinzenz and his team took this as an opportunity to innovate and adapt. Before the pandemic, they had a huge list of ideas that did not come to fruition yet. They revisited this list, prioritized it based on the current business needs, and matched new user demands to new features. As a result, they've added the option to allow people to book flexible package tours on their system. This concept was a game-changer for the company, and as Vinzenz mentioned, 
The flexible package tour really changed our industry. Actually, I can say that airfocus was part of this and contributed to the success in a very nice way.
Last thoughts
Lastly, Vinzenz added that his experience working with the airfocus team was very positive. He mentioned that the customer success team was very receptive to feedback and was responsive to any questions they had.
To end the interview, Vinzenz added, 
With airfocus, we see better processes and outcomes. I would recommend airfocus to people who work on roadmaps, who need to manage many incoming ideas, and who are obsessed with doing the right things.