Lemonway is a payment solution with the mission to help marketplaces make payment flows organized and seamless. They offer an agile and centralized solution that allows platforms to customize payment flows and integrate payments according to their business needs. In the last years, Lemonway has seen rapid business growth with more than 7 million accounts created by customers around the world. Today, more than 1,400 European marketplaces, including 200 alternative finance platforms, have chosen Lemonway's robust payment processing and management solution. With its increasing demand, the Fintech company needed to enhance its solution to accommodate its growing user base continuously. As a result, Lemonway created its first product team to help strategize what to build next to meet market demands and handle all the incoming product requests.
One platform for prioritization, collaboration and roadmap creation
When Quentin Cohen Solal, product manager of Lemonway, came into the picture at the beginning of the product team formation, there was a complete absence of a product management solution. The teams managed and added all incoming requests in Google Sheets, Jira, and Trello, which can often be challenging to navigate. Quentin and the CPO decided to look for a better solution — an all-in-one product management platform that tackles all of their existing challenges revolving around prioritization, collaboration, and roadmap creation.
Quentin's team receives a considerable amount of requests every day from clients and other colleagues. Organizing and making sense of all the requests is a huge challenge. No one knows which items should be prioritized first or what should be done in the upcoming months. Without a proper prioritization tool, instead of using data, decisions are made based on gut instincts, which often are inaccurate. First, airfocus enables Quentin and his team to sort through the backlog of never-ending requests and add them to the Kanban board. With a click of a button, he can see the items laid out in various formats, such as the item, timeline, and chart view.
"We were initially relying on what items felt right to do first instead of having an actual prioritization process. It was definitely not the best way of doing it, and it was a huge challenge for us to define the effort and the value of each item. We needed a tool that shows us what to prioritize, and we chose airfocus for this very reason."
A space to group prioritize and make better decisions
To determine each request's value and effort, he used airfocus's Priority Poker to prioritize the items collectively. Quentin mentioned that the tools he tried before are not built with team collaboration in mind. With Priority Poker, he can finally invite all relevant stakeholders to make the most important product decisions together in real-time, asynchronously, or remotely. Once the items have been rated collaboratively with Priority Poker, Quentin can immediately see on the chart view what are the quick-wins and don't dos. From the results, the team can quickly build a data-backed and boardroom-ready roadmap.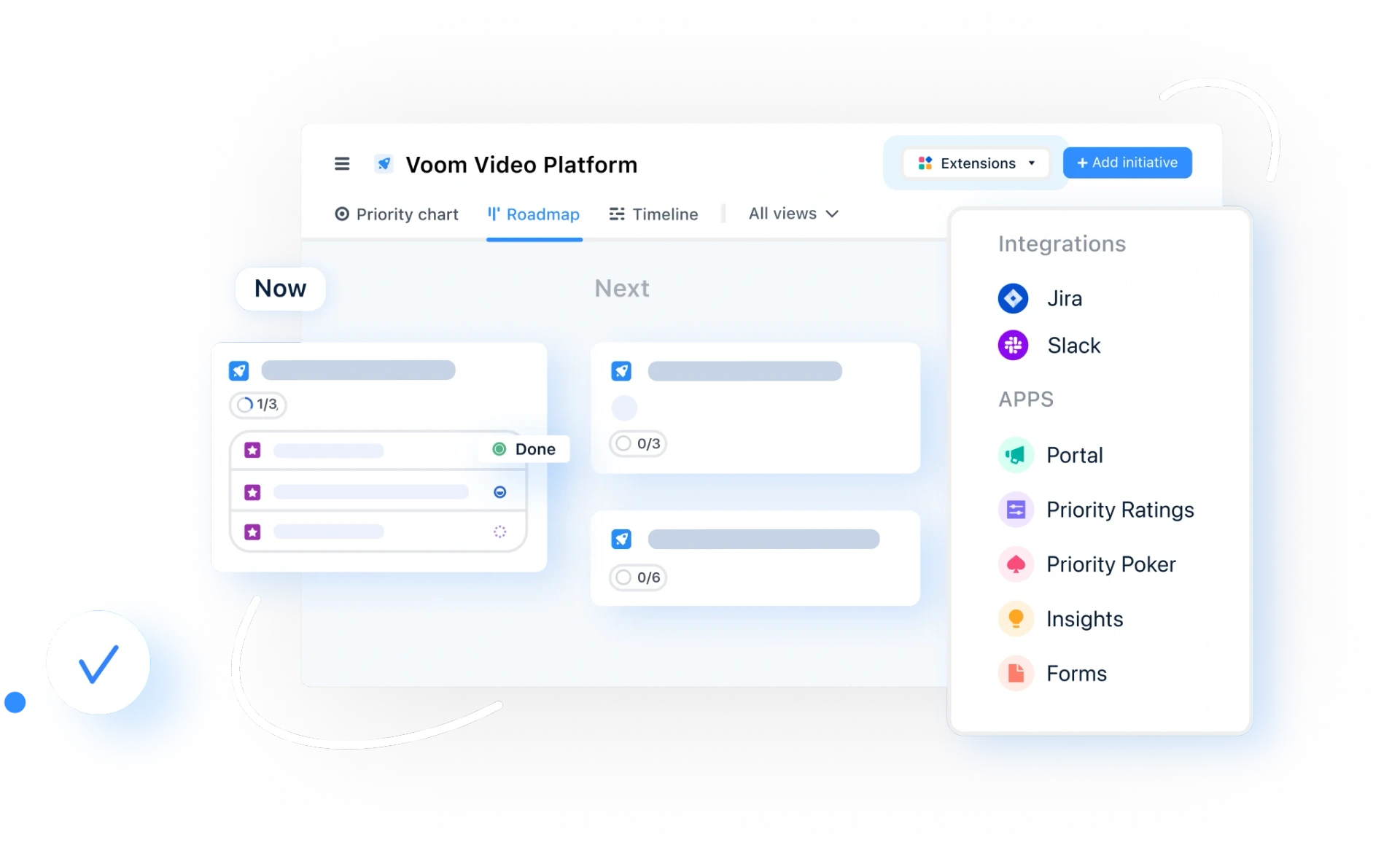 Roadmaps made easy
Quentin has tried out other product management tools and has found that some offer no option to make or view a roadmap, and if they do, the roadmaps are not easy to create at all. Therefore, he finds airfocus' timeline roadmap view incredibly helpful because he can show his CPO and other board members what is happening with the product and why certain features should be built next. Furthermore, the timeline view enhances the collaboration between teams as Quentin can add dependencies and blocks on items between teams, initiatives, business units, or even across products. This way, the team can ensure that everyone has full visibility of the item relationships. Everyone is now clear on what needs to be done, who is doing what, and what needs to be completed before starting another item. With different departments requesting the roadmap, Quentin can now export the roadmap with a click of a button and share the roadmap to those who don't have access to the tool. This feature helps him save time and, most importantly, increases transparency and alignment amongst teams.
The single source of truth for all things product
Lemonway has come a long way from Google Sheet, Trello, and Jira to the system they have in place today. After rolling out airfocus, Lemonway saw a significant increase in both collaboration and team confidence. Product teams are now more confident that they are building the right solution and other teams are happy to be involved in the prioritization process. Quentin is pleased with the transparency which airfocus has brought to the process. From determining priorities, collaborating on strategy to creating the company roadmap, Lemonway has reached its goal of setting up a repeatable product workflow and organizing their product backlog strategically.