Flowe, a modern spinoff of Italy's Banca Mediolanum, is an entirely digital banking service and platform that aims to disrupt the market with sustainable and ethical financial services. The digital bank provides user-friendly mobile banking experiences and aims to be more eco-friendly than traditional banks. In June 2020, Flowe went to market and had experienced a massive surge of customer growth within a year. To understand more about the team behind Flowe and how they handle their product workflows to meet the demands of new and existing users, we spoke to Marco Santoni, Flowe's data product manager. Marco is part of the Data Platform team, consisting of 6 data engineers and data scientists. As a team, they are responsible for managing the internal product, including developing Flowe app features, building the analytics of Flowe, data solutions, report dashboard, and so much more.
The never-ending backlog
Before airfocus, Marco and his team relied heavily on Azure DevOps to manage sprints, task boards, coding repositories, development pipelines, and incoming requests from client requests, sales, customer teams, and other stakeholders. However, as feature requests and demands grew, the tool has limitations in several aspects, which tremendously affected the team's workflow. Marco described that their board was divided into several columns, 'New', 'Work in progress', 'Ready', and 'Done'. The 'New' column was constantly filled with more than 150+ features and items. The problem with the backlog is that none of the features or items are properly prioritized based on effort, but tasks are done based on whatever gets added last or which team wants certain features faster. There were also internal biases as to what needs to be built first. Marco had a growing feeling that this process has to change as they would potentially miss even more to-dos that are valuable, and they also risk building the wrong features, which is a huge waste of development effort. The initial solution was to sit down every Tuesday, as Marco would call it the 'backlog refinement Tuesdays', with the team to discuss what to do next. However, the team found it challenging to objectively decide what to do because everyone has a different understanding of what works best.
"We realized what we were building a feature because it's fresh on the list, and it seemed urgent. We were missing the understanding of value from the backlog. How can we know which feature or item we should work on next? There was no easy way to find out what were the quick-wins or don't dos. We needed a solution that can tell us what can bring long-term value to the company. "
The journey to airfocus
Marco began his quest to find the right platform for his product team. He first looked at one or two product management tools. Still, he found that they were too complex to use, weren't well designed, and the Azure DevOps integration was unnecessarily complicated. Above all, the tools didn't offer extensive or any prioritization capabilities. When he discovered airfocus, Marco was impressed that the Azure DevOps integration was well-designed and worked smoothly. He was able to import their existing product roadmap with ease. The second aspect which sold Marco was Priority Poker. Being able to collaboratively prioritize with stakeholders and understand each features' value and effort was crucial for Marco and his team.
"airfocus integrated very well with Azure DevOps, and the interface was also a representation of simplicity. Definitely very well-designed."
The new prioritization routine
Priority Poker became an indispensable feature for Marco and his team soon after they started using airfocus. Their 'backlog refinement Tuesday' session starts with Priority Poker. The team looks at the new features which do not have a priority score, and they collectively vote on them and score each item based on three KPIs such as development effort, business value, and productivity.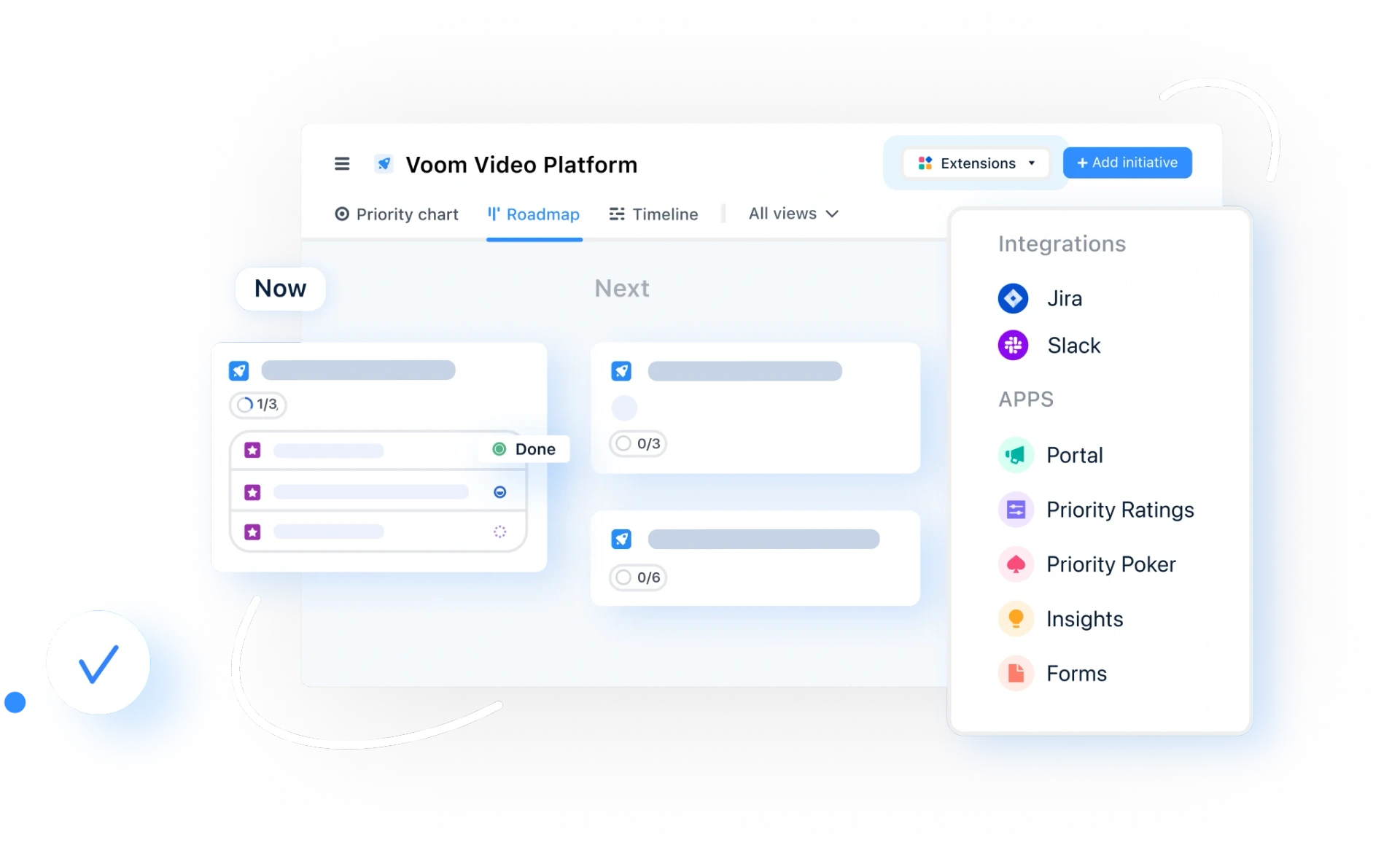 Marco feels that their prioritization process became a lot more streamlined, and they were no longer taking a lot of time to discuss what they should build next based on personal judgment. Once they have the score, they switch back to the chart view with a click of a button to immediately see the 'quick-wins' and 'don't do's'.
'Our Tuesday backlog refinement session goes a lot smoother thanks to airfocus' Priority Poker. It's now a lot easier to see the 'quick-wins' and 'don't dos'. We cannot live without Priority Poker.'
From prioritization mystery to clarity
After the items and features are prioritized, Marco adds them to the timeline roadmap, which is presented to the entire company on Mondays. The roadmap aligns the whole company on the essential to-dos, why something is built, and when it will be completed. airfocus has become an indispensable platform to Flowe's Data Platform team, and the access to airfocus also expanded across the business to Marco's other divisions. Marco concludes that "I recommended airfocus to Flowe's other divisions, because I believe that airfocus will have an even larger impact on other teams when it comes to prioritization."