Defined.ai provides quality AI and ML training data to large companies such as Apple and Amazon. Boasting big-name clients like these not only means that Defined.ai is doing something right — it also means that getting the right things done is a must. 
Defined.ai's training data is crucial to ensuring that AI and ML systems are working as expected. Machine learning is largely a "garbage in, garbage out" process, meaning that using poor quality data will result in a poorly performing AI system. 
It's the understanding of this, and its commitment to quality, that has led to Defined.ai being a partner to some of the biggest names in tech. 
Limited ability to roadmap and plan collaboratively
Despite their reputation as a top-end supplier of training models for AI and Ml, Defined.ai was facing challenges behind the scenes. The team is continuously looking to innovate their process to stay ahead of the competition — and that means planning, roadmapping, and prioritizing new goals and projects constantly. 
Unfortunately, the best tool the Defined.ai team had for the job was a series of spreadsheets. This was less than ideal for several reasons. 
First, it limited the team's ability to quickly see what their current priorities and goals were. Second, discerning goals and maps from a spreadsheet is an almost impossible task, as it's not what spreadsheets are designed for. Finally, the spreadsheet solution was just downright difficult to use, share, and update.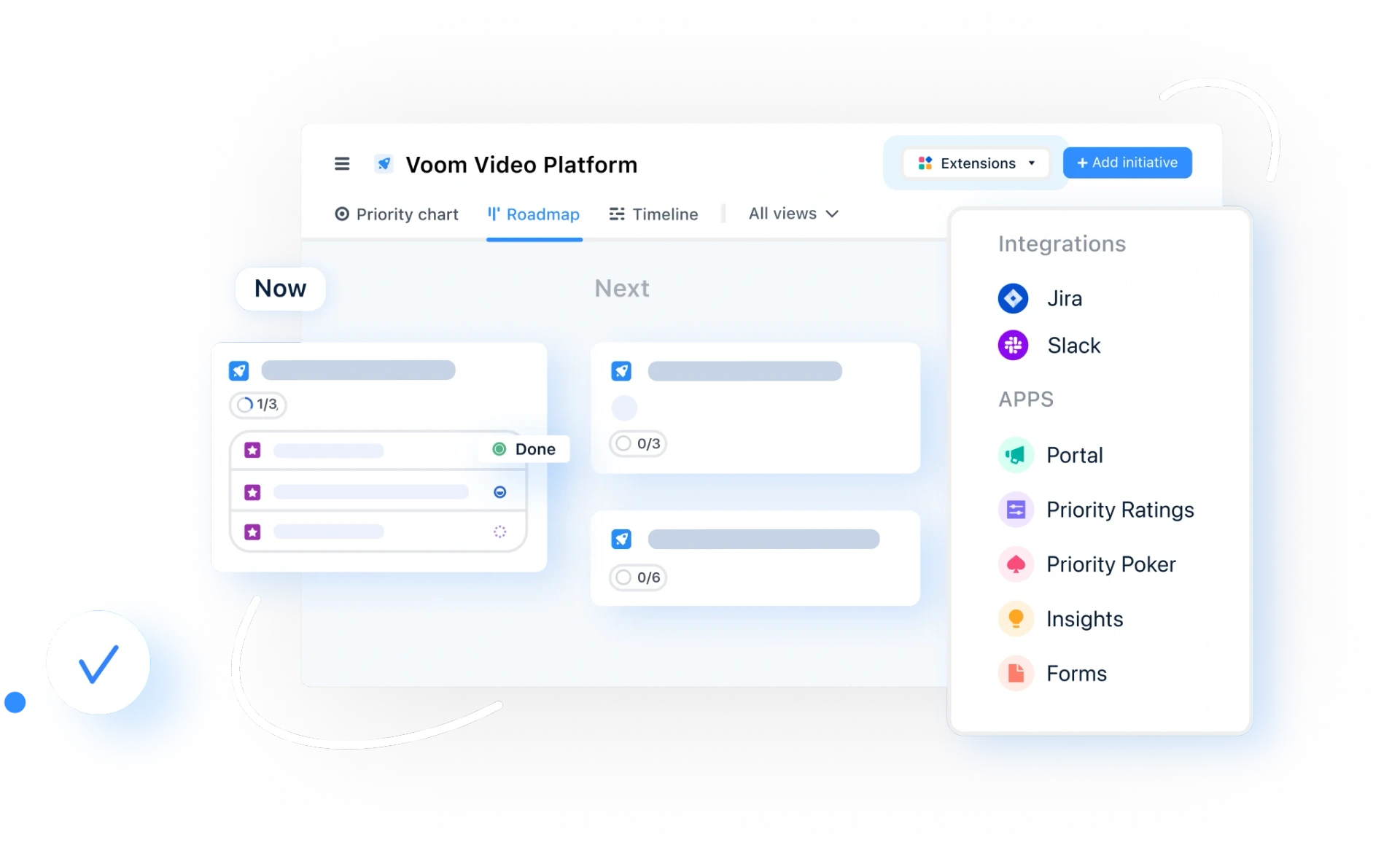 Creating a collaborative, integrated space with airfocus
What drew Defined.ai to airfocus was that it truly felt like a platform for product managers designed by product managers. Every feature, design choice, and solution offered a direct benefit and solved an obvious pain point. 
By making the move to airfocus, the team at Defined.ai was able to dramatically improve their ability to collaborate with one another and get a quick overview of each team's goals. And since airfocus is designed to integrate with a number of tools, it was easy to use with their existing workflows. Defined.ai had no problems implementing airfocus' solutions into their daily operations. 
The number one biggest benefit of working with airfocus is the ease of use and the pain point that it actually solves for us: roadmap visualization and being able to prioritize our backlog in an effective manner [...] that has helped us to see things in a single lens and not have our own way of prioritizing things across different departments.
— Neha Sondhi - Lead product manager at Defined.ai
Now, Defined.ai can enjoy end-to-end visualization of tasks and roadmaps using airfocus' easy-to-edit templates. The team can also consolidate their numerous roadmaps, across all departments, and group them into a single portfolio view. The fact that airfocus integrates with Azure DevOps has been a huge help for Defined.ai, too. Ours is a flexible, modular, and customizable system that unlocks all-new productivity and collaboration within the Defined.ai team and helps them focus on building products that matter.
Having a unified way of looking at our backlog, of explaining our goals to different teams and stakeholders, has been the biggest advantage of using airfocus in Define.ai.
— Neha Sondhi - Lead product manager at Defined.ai